Introduction
For many of you which may not know about Tasteem what is it and how it functions, I want to share with you this application that is built over Steem Blockchain. Which is rewarding you while you write for the restaurants you visit.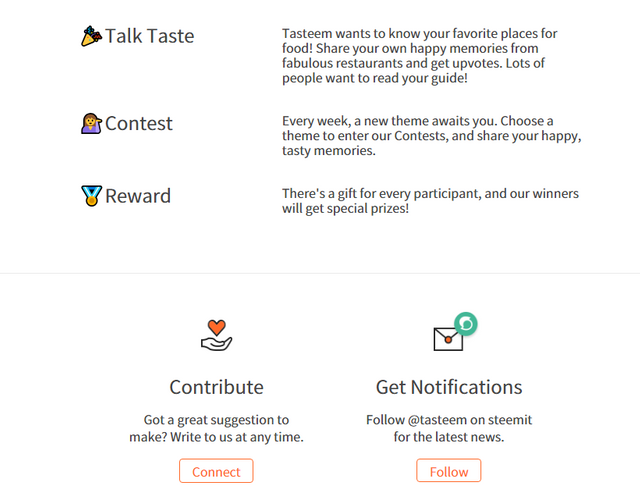 Tasteem brings a win-win situation for Restaurants having free marketing advertisements, while Tasteem makes the promotion of Steem itself. And the idea behind this project is designed in a great way for the win-win situation. Not just that there are many additional features also for the users of this dapp. The website yet is in Beta version. But it is so simple to use. While reviewing one restaurant there are some mistakes which newbies, constantly do. This is where the team members make comments on the mistakes and how to fix the issues.
If you want to prevent those mistakes follow some instructions below:
First of all, follow the @tasteem account and see their announcements and requirements on the projects.
In each category you can participate with three different restaurants, while you have to use 3 to 8 photos in your review. But most importantly you can take a photo in any social media of the restaurant but giving the source link of the photo. Also, it is required to share the food you eat. And write not only about the food but the restaurant itself.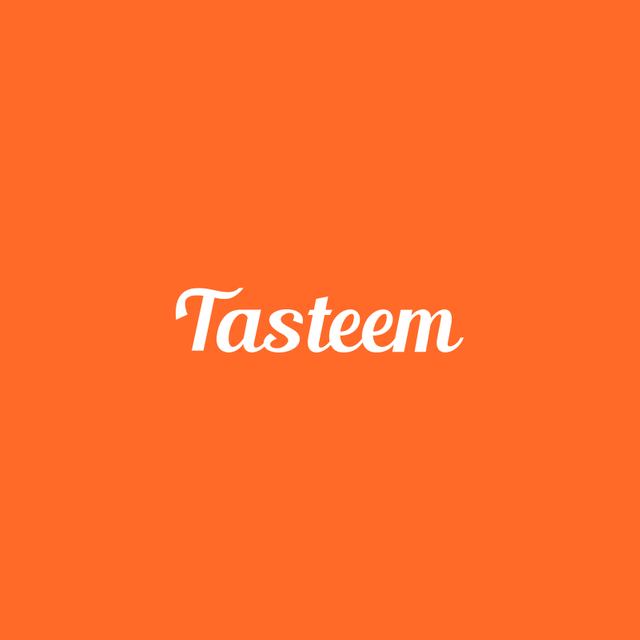 In details, to not get penalized follow these rules:
Please read before writing your restaurant review!
You must post a review of a restaurant that you have actually visited recently.
Your post must contain at least 3 photos and 8 sentences.
You must post about a restaurant review that matches the contest theme.
You must have at least one photo taken by yourself at the restaurant.
If you are to use images from outside sources, please make sure you get permission from the owner and leave the source in the post.
You must post in a matching language, without the use of any translation tools.
You must NOT post about franchises (fast-food/cafe and etc.), delivery or take-out food.
You must NOT post about a restaurant that you have posted within a month ago.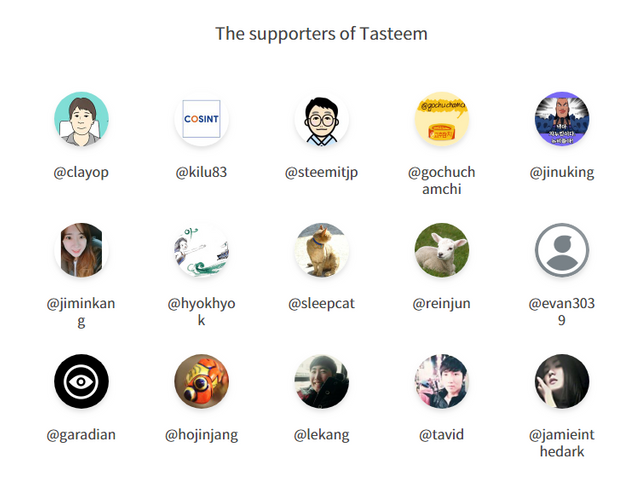 There are many users that are supporting Tasteem because this project aims to reward people and boost Steem blockchain.
Sign in process
If you want to sign in to Tasteem you need to have a Steem account. Afterward follow these easy steps and it will automatically take you to the home page where you can see the restaurant guides of that week.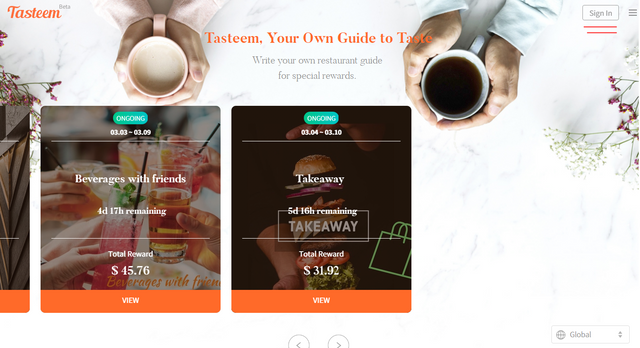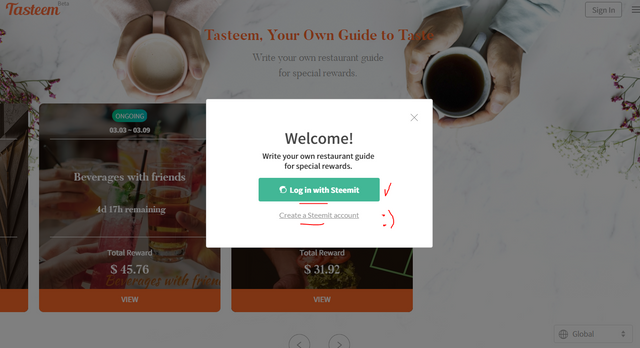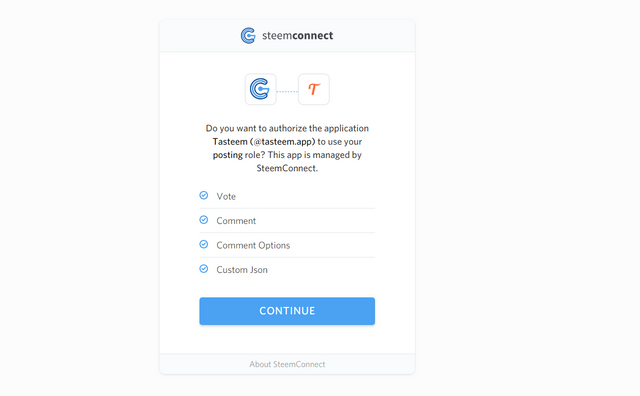 Rewards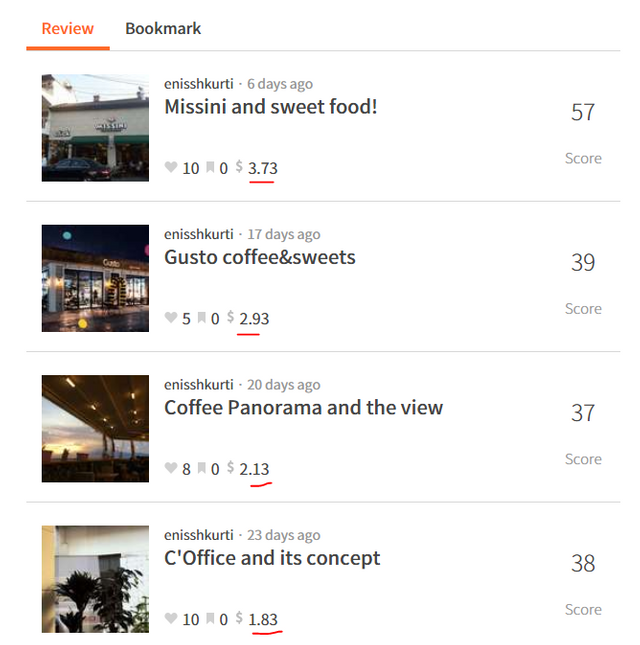 As you can see you can also be rewarded with Tasteem.io simply by writing a guide about a restaurant and following the rules, it is very simple.
Restaurant Guides
Each week Tasteem is changing the guides for restaurants. Each guide takes 1 week to stay there and people can review many restaurants that they want but following the rules is a must.
Eat and enjoy your time
Whatever you can do in the restaurant is not to forget taking few pictures of your plate and sharing it on Tasteem, with this mindset you will enjoy your food, even more, when you know that you will get rewards out of this.
Where I see Tasteem in the future?
Tasteem could be a global project, attracting many users to Steem. Such as TripAdvisor only for restaurants!
Looking forward to seeing future updates.
Conclusion
I would like to see more information in About section about the project, I am thinking in the prespective of any user that vistis the page fo the first time and there are so less information for the new users. Everything else is great, but always there is a space for being better.
Disclaimer: The content of this post is not intended as financial advice, please observe to do your own research.
These pictures are a screenshot by me using Screely.com!