It is my opinion that Star Trek Discovery is a vandalization of Star Trek. I think they can fix it, but I don't think they will. In terms of business decisions, I think CBS is happy to lose money on the production. Know why? It's a loss leader for CBS All Access.
---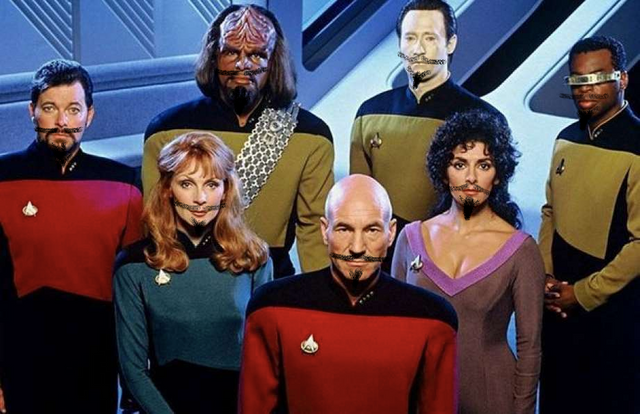 Canon/Timeline Argument
I think arguing canon/non-canon/timeline is completely wrong. It's perhaps better to argue consistent or inconsistent. All of the trek shows have problems being self-consistent, even within episodes. They're just TV shows. We can chose to ignore the inconsistencies and enjoy the story. Sometimes, the inconsistencies get in the way of enjoying the story, I get that.
But I believe it's possible to enjoy a completely inconsistent story, if the story itself is enjoyable. No need to reference canon or timelines. And I also happen to believe Star Trek Discovery fails to deliver an enjoyable story (see below). So while it is perhaps consistent between episodes and inconsistent within the timeline it's supposed to occupy, which is entirely forgivable, I cannot enjoy it due to the, in my opinion, poor writing.
Style Argument
Similar to the canon/timeline argument, I don't care about the style changes. This is purely a matter of preference. In fact, I would be all for the style changes with zero explanation. I don't think it matters if it's set 10 years before the original series or whatever it is.
There's something called a meta-narrative in writing. As it might pertain to this topic, the most prominent example of a meta-narrative is when characters in a musical break into song. Do the characters know they are singing? Sometimes the meta-narrative says they don't. It's a common device in writing: what do the characters know in-universe vs. what the audience knows?
If Star Trek characters are singing a song, it's expected that they know they're singing. But when Captain Kirk jammed a "microtape" into his console, did he know that's now outdated technology? Well, a meta-narrative explanation is that it doesn't matter. He "did a technology thing" in that moment that we later decided needed to become updated to some other technology thing. It didn't create any true inconsistency (because it's fiction).
Story Argument
The story is all that matters. I do not think Star Trek Discovery lives up to the heritage of Star Trek. And I don't have to point to canon, timelines, or style to have this opinion. I do think the "25% different" conspiracy is an interesting result of sub-licensing the property, if true. But the bottom line is, under US jurisprudence, Star Trek is owned by CBS and it's theirs to vandalize any way they want.
And vandalize, they have. At its core, Star Trek was all about optimism. Were there non-optimistic themes ever presented in Classic Star Trek? Sure. But the overarching theme was optimism.
I measure good Star Trek by the phrase, "Let's see what's out there." If that phrase fits, it's a good episode of Star Trek. If it doesn't fit, then maybe something equally optimistic fits. Good Star Trek centers on something exploring optimism.
The goal of Star Trek Discovery, in my opinion, is something apart from exploration of optimism. The phrase "Let's see what's out there" would never fit into Star Trek Discovery. It's completely incompatible.
And sure, there are plenty of times "Let's see what's out there" didn't always fit nicely into all aspects of Classic Star Trek. For example, in Voyager, they weren't likely to say it. But in that series, I bet you could still imagine an optimistic phrase.
But even during the Dominion War depicted in Deep Space Nine, "Let's see what's out there" could still fit. Maybe not on the front lines. But it still belonged in the universe.
What we get instead, with Star Trek Discovery, is just agenda. Mind you, Star Trek has always had agenda. On the nose agenda. But it served the story. Agenda without story is boring.
Maybe the creators of Discovery think their writing is optimistic for our universe, in spite of the lack of optimism in their own universe. It's just a theory of mine. They think by laying out their agenda, they've somehow informed us about something to look forward to even though the characters in the show don't really have that themselves.
I don't feel like the characters are looking forward to anything important.
Here's what I mean. So, the characters are all happy and diverse doing their own thing, modeling how we, the audience, should be. Check. But in their daily lives, they're not doing the exploration. They're not discovering anything. They're not excited to be out there seeking out new life and new civilizations.
Oh sure, they run across stuff. Stuff "hits the ship" so to speak. But that's not why they're out there. They're just out there being dramatic. If they're out there for a reason, I don't know what it is.
How To Fix It
I hate to complain about things without at least offering some ideas. Often, it's more difficult to provide solutions than to just complain.
So the above is why Star Trek Discovery is just straight up vandalization of Star Trek. The sad thing is, I think every episode could have worked if only we knew there was an optimistic thread somewhere in their universe. But for me, that really is the fix. Maybe one occasional "B-Story" where someone somewhere is trying to discover something.
This B-Story wouldn't even have to take place on the Discovery. It could just be someone somewhere doing Star Trek. And maybe their story overlaps with the main show somehow, once in a while.
And Tilly doesn't count. Know why? Because I could see the squirrels and they were married.
---
Steve Shives makes a lot of these points about canon/timeline/style (and Shives likes Discovery). I wish people would move on from canon. It's a bad show because it has bad writing, not because it "breaks canon" or whatever.