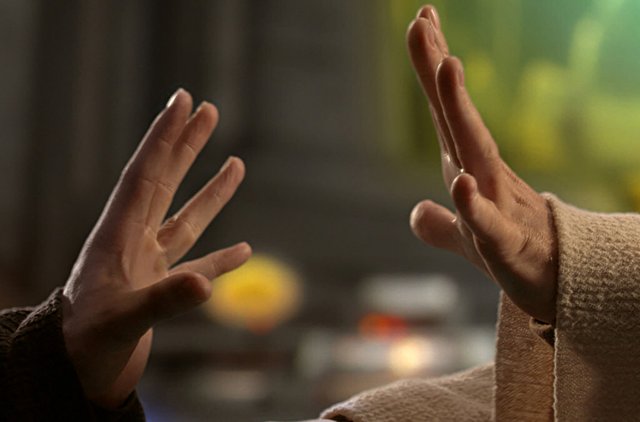 There are many different perspectives on what the 9-movie franchise is
really
about, and that, I think, is what makes it such an enduring series across generations. We see the story we want to see. For me, it's about facing our fears and overcoming them as part of our hero journey. It's about discovering secret knowledge, the force, and through years of disciplined study and training, using it to shape our reality. As with all great stories, it's about the battle between dualities of light and dark, service to self and service to others, free will and determinism, unrestrained passion and fully-controlled stoicism. As Luke "Skywalker" Stokes, this story has been part of my own journey for as long as I can remember.
Today, the final chapter dropped as we just saw episode 9, The Rise of Skywalker. I thoroughly enjoyed it and again got thinking about facing our fears. Earlier this year I had the opportunity to experience an acupuncture meditation of the ear which is said to work on and release your chakras. I still don't really know what chakras are, but it was a cool experience with a community of friends. During the 45-minute session, I decided to practice a bit of focused meditation I had recently been practicing. I decided to go inward and work on whatever came up. I dealt with the fear of death for a bit, and was surprised to feel relatively okay with that whole deal. I'm living my success right now, not in some far-off moment in the future. If it were to end, so be it, though I certainly would enjoy plenty more time to stick around (life-extension technology with nano-tech and future space travel would be cool). As I went deeper, I found a more solid fear I couldn't pass through as easily.
I was afraid of what my children might become.
This fear, I think, is the core of the Star Wars story. Parents (and grandparents / masters) have attachments and desires for their progeny, willing them to complete their destiny. The fear I faced was that no matter how hard I try or how much unconditional love I give, it's possible my children could turn out terribly and cause tremendous harm to others. The hard truth we want to avoid is we ultimately do not have control. Our offspring are a constant reminder of this. The more we try to control things, the more we face our inability to do so. Our fear of death is quieted by the legacy and significance we leave behind through our genes, but what if they destroy that legacy by turning out terrible? What if they also disappear, accomplishing nothing, and end the line for what we consider as "us"?
What if all we're left with is the infinite nothingness of the void? No significance, no memory, no consciousness to ever know we existed. The end of all story and awareness. Or what if our legacy is that of the Dark Side even if we devoted our lives to the Light (or the vice-versa)?
All we can really do is improve ourselves while not giving in to fear or avoidance.
This, to me, is the story of Star Wars. Healing the father wounds in all of us. Drawing us to our destiny, even if we feel we were born in the middle of nowhere on the other side of the universe. We can't control our legacy, but we can follow our path and be true to our hearts. The love we share for each other and the journey together is ultimately all we have.
---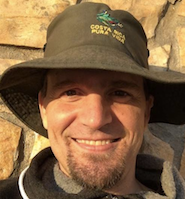 Luke Stokes is a father, husband, programmer, STEEM witness, DAC launcher, consultant, and voluntaryist who wants to help create a world we all want to live in. Learn about cryptocurrency at UnderstandingBlockchainFreedom.com







I'm a Witness! Please vote for @lukestokes.mhth