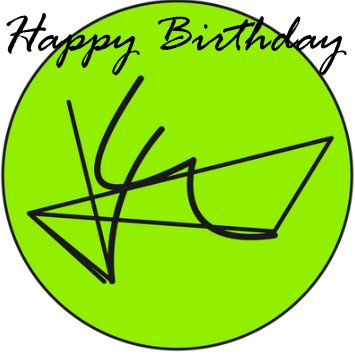 Alright, My stach story...
where do i start from? Guess anywhere would do.
I joined Stach about 5 Months now, but i've been active on the channel for like 1 month now.
@dee-y was the one who invited me to the channel.
I joined on the grounds that there was a vote subscription going on and the funniest part was i never got to save up for the subscription.
soon, i found out there was an influencial person in the group, @ejemai and that gave me enough reason to stay around, try building network and be known in the group and probably become friends with the big boos. That also never happened.
I tried the Stach contests, lol...bad one too. never won any.
I always wanted to feature on the daily stach post, but it didn't work too. all the curation shows i wanted to attend, i missed. i have not attended any.
But on my part, i followed @ejemai on steemit, selfishly to comment and get upvotes. But i got more than that.
His post drips wisdom. I mean Too much value.
I use to think He was selfish because he always reply my comments but never upvoes.
Later, i dropped my selfish ambition and just decided to follow him and gain wisdom from the guru.
I learnt alot and on one of the days, on one of his posts, where he talked about the song by Williams, Because am Happy:
i listened to the song for a whole month and as am writing this now, am also listening to the song.
Then after a while, i gave up on gaining value from Stach, after a while, i was off steemit, Money, data, job, depression, feeling bad, a whole lot was on me.
along that same time, i broke a relationship and so many crazy stuff. I stayed off steemit completely and was trying to figure out what was gonna bring me cash.
i came back to steemit just last month and i started becoming very active on Stach and its been amazing... i mean @julietisrael has got a beautiful voice and @bookoons is the most amazing person i ever met. i remember the night zizy was having a call and chat session. I dropped my number, because of network, i couldnt be a part of the show, but bookons gave me a call. Though it was fun for her, it meant a lot to me. I was excited big time. that was my first call in weeks.
Stach has become a home for me now with the likes of winarobert and others.
the poetic people and the guy that sings like fire...i am jealous of his voice.....lol
till date, i am on and off on steemit. but i try my best to be on every show on the Stach Discord. First thing i read when i open my discord is the Stach Announcement.
The gratest thing that makes me love Stach is the Spoken word contest. i have entered once and it gave me the chance to express my thoughts, with my best song.
i love stach, i love the family. Happy Birthday to you.
Usually, Birthdays are a year closer to death but with Stach, it is a year of more impact and influence. I love the family. thanks for everything