What's Up Gamers?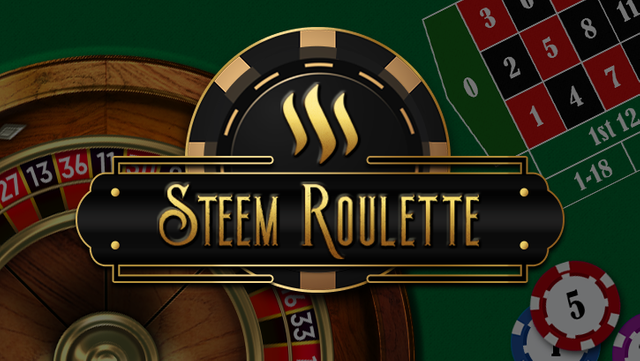 Steem Roulette is another addition to the exciting Steemslotgames' bouquet of games that I have so grown to love. Here is another blockbuster game which ensures that you are glued-on and make some cool Steem. 
One of the mainstays of the @steemslotgames introduced games is the incredible multiplying factor to your bet. The same fundamentals continue in the Steem Roulette too. Your bet can earn you 35 times return. Not bad, huh? Name one other game which gives you that kind of return? Not many, I guess. Rather, not even one.
Anyway, we are not here to compare games but to talk about Steem Roulette.  
My impression and recommendation – Play it. You will enjoy it! 
How do you play? 
Well, like much of the games from Steemslotgames, it is quite easy and intuitive. You will not have any issues getting started or understanding the game.
Here's how the board looks.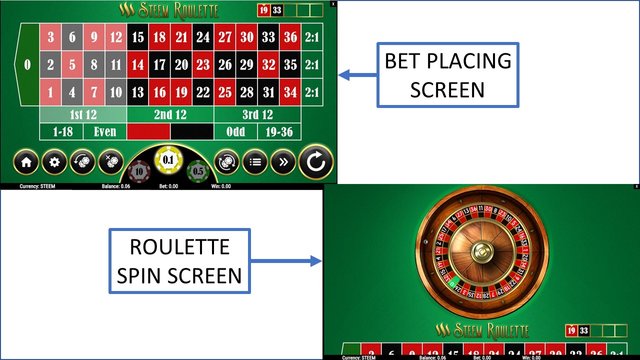 The game gives an exciting experience between play and a real board feel. You can bet on the 'bet' screen and see the board rolling in the Roulette screen. I guess, more than that is the pleasure of seeing your Steem multiply. Now, why wouldn't we want that? 
So, if you want some fun and feel like multiplying your Steem, head straight to Steem Roulette.
Have fun!!
-------------------------------****************------------------------------
You can know more about Steem Roulette from my earlier articles too:
Steem Roulette: Another Blockbuster from SteemSlotGames
Steem Roulette: A Closer Look at the Newest Steemslotgames' Offering
-------------------------------****************------------------------------
Image Courtesy: Steemslotgames Resources