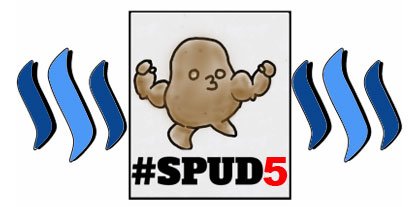 Pumping on Steem Power Prizes
- 9K+ in Steem Power -
How any of you have ever had a stranger delegate Bitcoin or any other crypto, besides Steem, to you or your account in order for you to grow your account?
Can anyone name another blockchain that has such an eclectic mix of users and topics under the umbrella of a social media and cryptocurrency blockchain?
Maybe there are, but I can't think of one off the top of my head. This is why I think pumping on Steem Power is so revolutionary for the entire world. The Steem Blockchain is one of the few if not the only one that currently lets anyone partake of this cryptocurrency "mining" revolution so long as they have an internet connection. Using Proof of Brain "mining", a Steem Blockchain user can create Steem coins when creating social media content or participating in Steem blockchain Dapps.
Proof of Brain minted Steem coins can then be staked or re-invested in a process called Powering Up. The Steem coins now become Steem Power, where they are locked in your account, but now make your Steem account "stronger" by allowing you to have an up vote with more Steem value for yourself and others you up vote. Steem Power shows your faith in the Steem community and its members, but more importantly demonstrates to others your personal commitment to the success of this blockchain.
STEEM POWER UP DAY was created as a community driven initiative to demonstrate our personal commitment to the Steem community and its blockchain. Here we are on number 5, and now with more prize sponsors and more prizes.
At this point there are 7 prizes sponsors with over 9,000 Steem Power in SPUD prizes. I am not sure if there will be 4 or 5 prizes, But I am sure the amount of the prizes will grow as more sponsors step up. I am also considering raising the minimum Steem Power needed to qualify for the prizes from 75 to 100 Steem power as the minimum. What do you guys think? 4 or 5 prizes, and Steem Power minimum to stay at 75 or make it 100?
Let me know what you think.
Big Thank You to our SPUD5 prize sponsors:
@xpilar @sultan-aceh @reflektor @hingsten @bippe @steemit-nz
Cheers everyone!
+++ @streetstyle
image design by @eddiespino and @grisvisa