SPUD -NIK 1, SUCCESS - MAY 1, 2019 - A WORLDWIDE EVENT [steempower] [steem]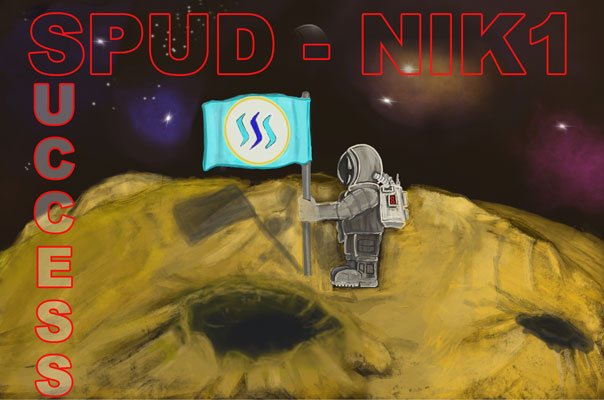 STEEM POWER UP DAY - MAY 1, 2019
There is still more than half a day left for SPUD in some parts of the World, while in others it has just ended. Like the original Sputnik1 embarking on a pioneering journey around the globe, so too has OUR Steem SPUD -nik1 traveled around the globe via the Internet powered by the Steem Blockchain and piloted by each and everyone of us STEEMIANS. (are we "steem-nauts?")
We are pioneers, endeavoring on a venture to change the World for the better, this is OUR fuel.
Today, May 1, 2019 was the official launch of the first Steem Power Up Day, and the overwhelming support and turnout by many many Steemians clearly marks this day as a success.
Amazingly, the support given to this idea even got SPUD listed as a hash tag on the STEEMIT Hash Tag List.

Not bad, not bad, 64 posts and 575 comments with around $200 Steem Dollars in payouts. I also expect the list to grow as the 7 day payout closes sometime next week for these newer SPUD posts.
I thank you all who participated and supported this initiative, and boy there are many of you!!
Danke
благодарю вас
Je vous remercie
gracias
grazie
arigato
Khop Khun Mak Kha
xie xie
shukran
tak
dank u
hvala
kamsahamnida
terima kasih
takk
spasiba
kop khun
salamat
obrigado
efharisto
mahalo
děkuji
tänan
dhanyavād
Dziękuję Ci
Full Steem Ahead!
05/01/2019
@streetstyle