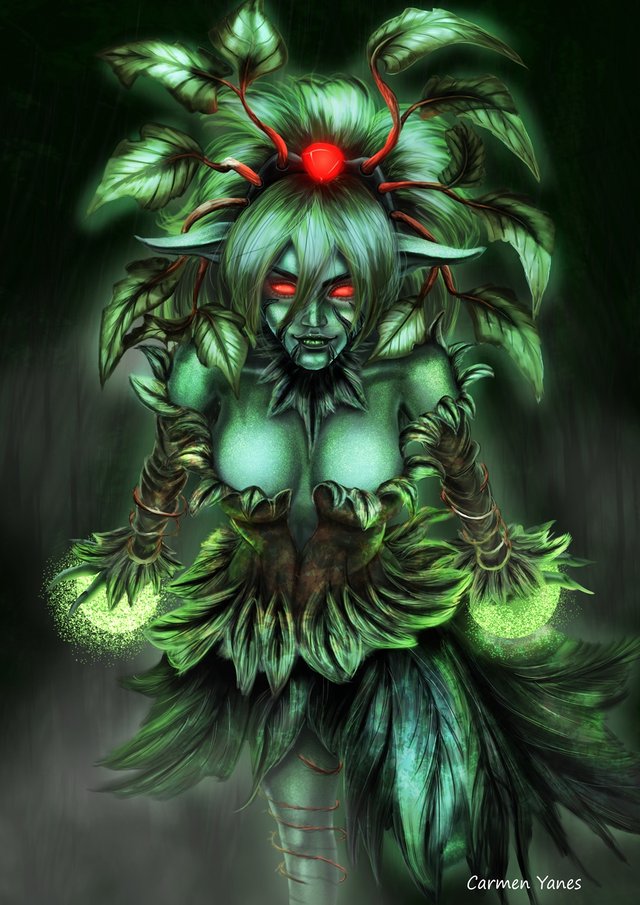 Good evening and happy weekend my dear friends!!!
This has been my last participation in the #Splinterlands contest for this year 2019, this time I chose to make the card - "Spirit of the Forest" - it is one of my favorite cards and that is why Today I wanted to work on it.
More than a year ago I made a Fanart of this same card but in traditional, this time it is in digital and my idea is that she is jumping between trees that is her territory and I made some changes in the character but retaining the essence of the original card.

For the sketch, hmmmm well, the perspective is a dish that I want to eat very slowly lol, it is not something that dominates completely, so it is trial and error.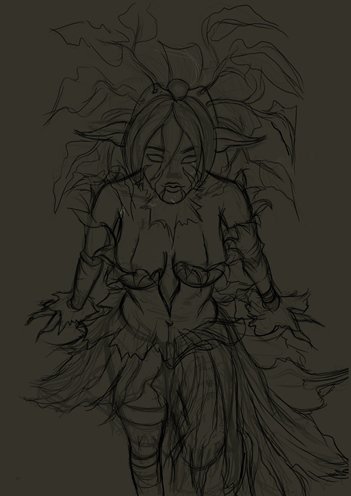 After having spent a long moment for something to remain that I "liked" I placed the base colors with a soft brush and also in this step I had already defined some lights and shadows.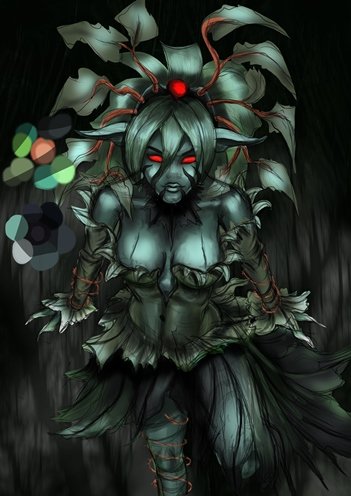 In this step I decided to change some things, in the original it has a dress in which I changed it for a dress of leaves, assuming that she is from the forest can be dressed with natural materials.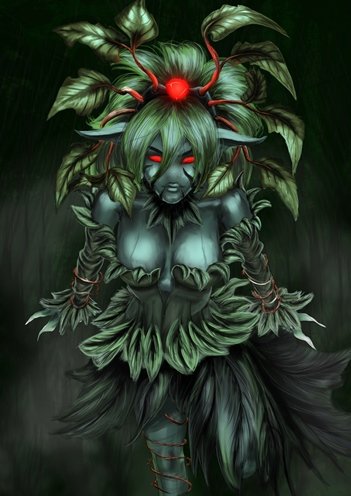 FINAL RESULT
For the end, I finished the face... I added some cold lights that come from above, I also added a power in the hands with its lights and other details... in addition to some textures on the clothes to finish my design.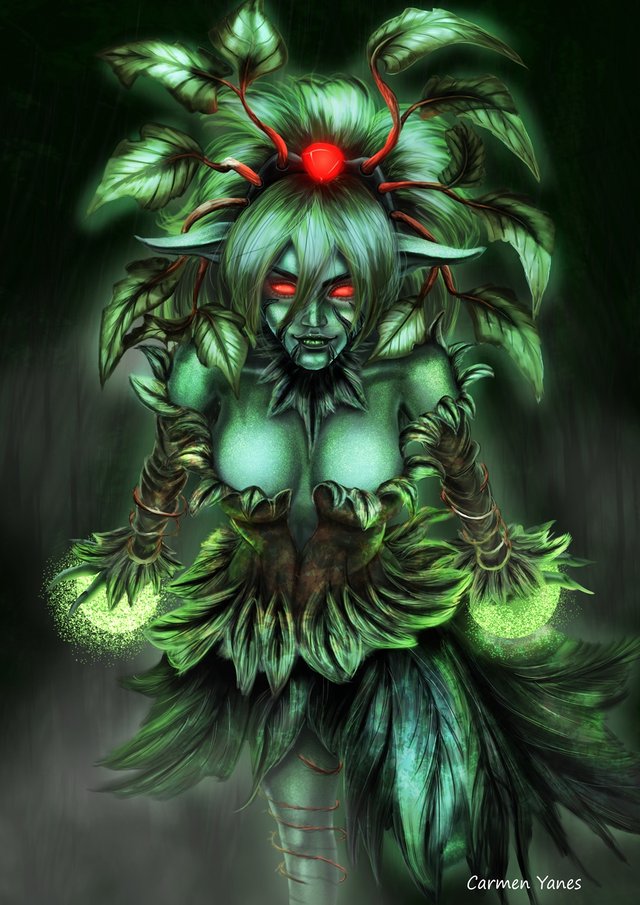 MATERIALS USED:
Laptop
Photoshop
Bamboo Tablet

Grateful to all of you for seeing and supporting my new work, I would be very happy if you leave me in the comments your opinions and criticisms regarding this style or my work. His criticisms help me to grow and encourage me to work harder to improve my art.

See you soon dear community, thank you for viewing and supporting my publications. 😜

Copyright @yanes94 - All rights reserved.