My daily quest reward 01-08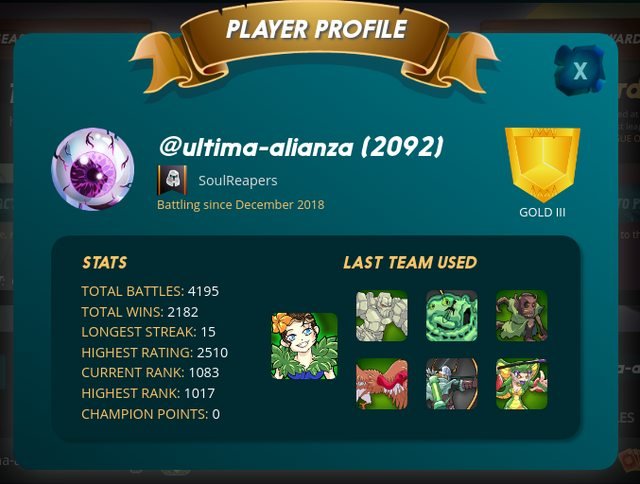 Little by little I'm approaching the top of what I reached last season, maybe not as fast as I would like but in a constant and safe way, I only have 66 points left to reach my highest rank which is 1017 and which I hope to overcome in the coming days.
This time I had a little more luck with the daily mission and I managed to get an epic letter, which will serve to reinforce my deck.
The reward this time has been:
Phanton Soldier
Undead Minotaur
Gelatinous Cube
Wood Nymph
Octopider
Furious Chicken
According to the new statistic that Peackmonsters shows, my reward has a value of $ 0.46 that's not bad at all

All the images used in this post belongs to Splinterlands. a TCG game integrated to the STEEM Blockchain.