My daily quest reward 01-06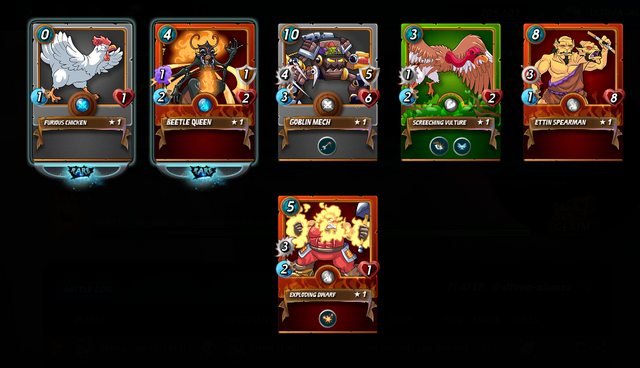 One more day in Splinterlands and the good rewards still don't come, this time in the daily quest I got:
Furious Chicken
Beetle Queen
Goblin Mech
Screeching Vulture
Ettin Spearman
Exploding Dwarf
It's been a while since I've had any luck with the quests and I've had a lot of cards of common type and some rare ones, however, I've improved my statistics from the previous season, until today I have these statistics.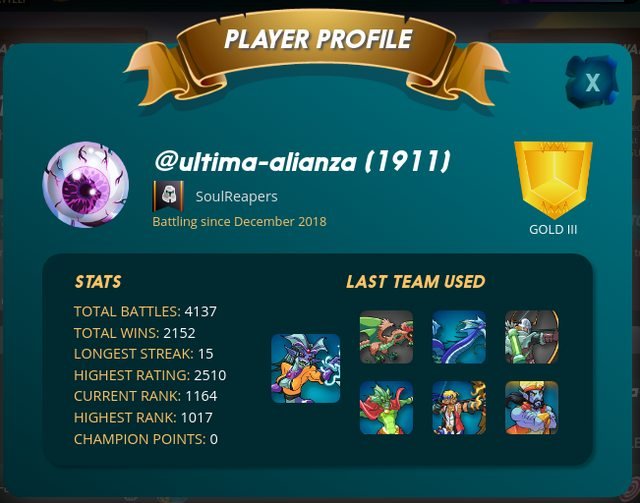 My current rank is 1164 and is very close to my highest rank of 1017 so if I continue like this I will surely surpass myself this season.

All the images used in this post belongs to Splinterlands. a TCG game integrated to the STEEM Blockchain.