PathToMax Ep: 2 The rough beginnings.
Hello Splinterland friends, I'm back with an update of my journey from starter deck to a max set of beta cards.
My first week I decided to sell my water splinter team cards to be able to purchase some of the cards that would be helpful for various daily quests. I posted the 5 water splinter cards, for a little cheaper than the cheapest on the market at the time.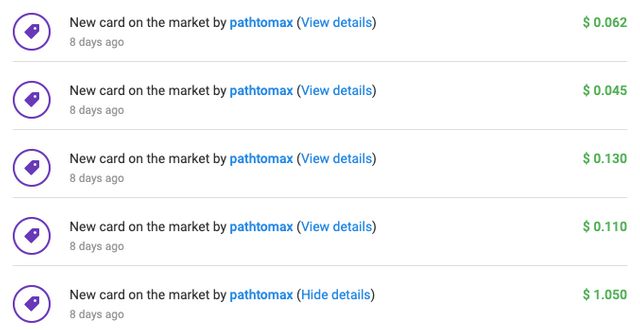 After the final selling the 5 cards I received 1.040 SBD and 0.914 STEEM to spend on cards. My first quest I had to do that I thought was hard was the death quest. So I decided to purchase 1 Twisted Jester and 1 Undead Priest for 0.396 SBD.

For the next fire quest, I purchased 1 Cerberus for 0.13 SBD

For the next quest, I was struggling with Earth and needed some reinforcements, I ended up purchasing 1 Javelin Thrower and Mushroom Seer for 0.16 SBD
And with that quest I was lucky enough to receive a legendary Black Dragon card. Since there is no quests for the Dragon splinter at the moment, I have listed the card on the market for $1.90.
I earned 0.063 SBD from the last post so this will be added to the final total.
Weekly Balances
Here are my ending balances to close the week,
The new cards gained from rewards cards are as follows"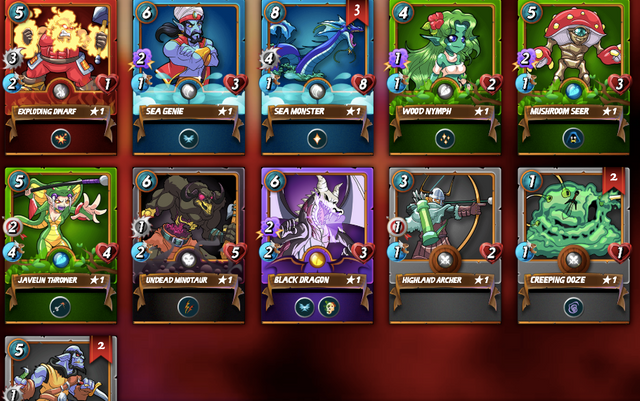 My DEC balance is:

My final steem balance is 0.914 Steem and 0.445 SBD.
Final Thoughts
I plan on updating this more frequently. And I haven't been able to achieve the 25 games a day I previously stated in the last post. I will continue to play as I can and establish a daily quest regimen in the day. I also found a little loophole in selling all the Water splinter cards, I am still able to play the blue summoner at and blue cards appear in my collection.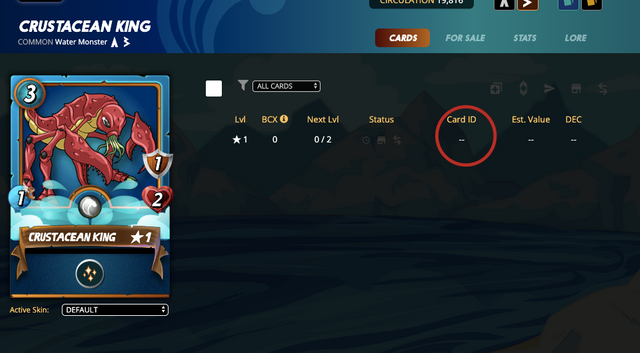 They appear to not be tradable with no card ID. So even though I am able to play the Water cards, in my quest I will continue to skip the blue quests since I believe I don't deserve the ability to play those cards. Until next time folks.
-PathToMax