My Entry for Weekly Battle Challenge - Theme : SCREAMING BANSHEE
Hello all monsters lovers,
---
This is my entry for Share your Battle Weekly Challenge hosted by @splinterlands. Here is the link to post
---
This Week Theme : SCREAMING BANSHEE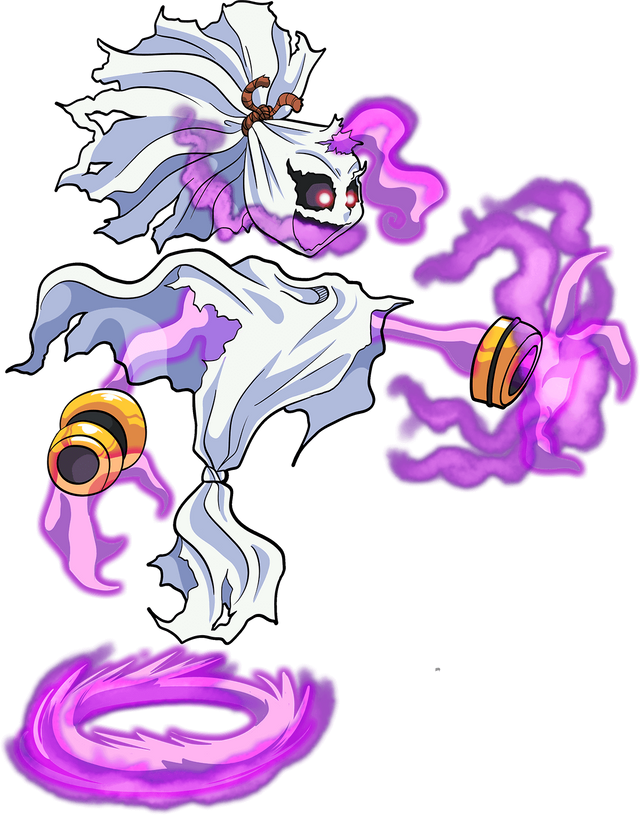 Here is the status of the card...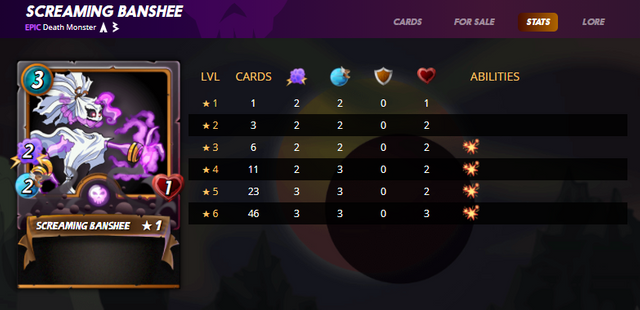 In the highest peaks of the Raysco Range of Mortis, the Screaming Banshees live in mountain caves. Beluroc legend says there are three Banshees in all, but no more than one has been seen at a time, silhouetted across the top of the mountains in the moonlight. They have a horrifying scream, and when summoned to battle they use a powerful magic attack.
---
Battle Details
Rule Set - Armored Up & Odd One
Here the screen shot of the cards lineup.
Here is the link to battle.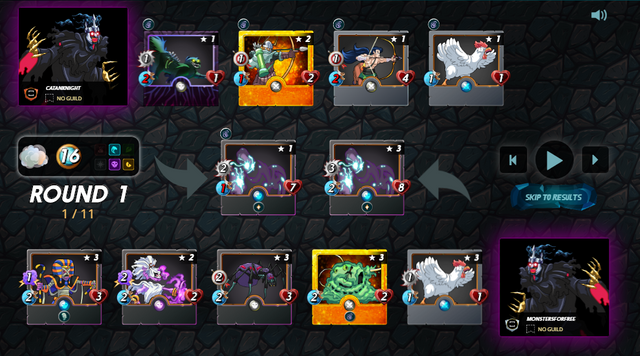 Total mana cap for the monster selection was 16 mana.
As the battle mana cap was 16 so I can not use the high mana cost cards.
My strategy -
I place the HAUNTED SPIRIT at first place which i good tank with self healing ability. I have used the UNDEAD PRIEST to weaken the opponents team. HAUNTED SPIDER hs nice two ranged attacks to used that also.
---
Monster Lineup
First - HAUNTED SPIRIT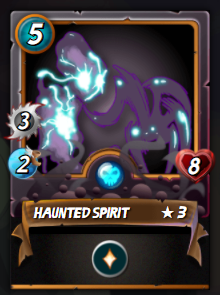 HAUNTED SPIRIT is one of the best tank with self healing from the death splinter. At level 2 this cards has 3 melee attack with 2 speed, 8 life and self healing ability. Their is no other card at this level to replace the HAUNTED SPIRIT.
---
Second - FURIOUS CHICKEN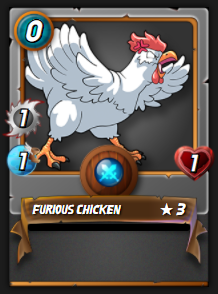 FURIOUS CHICKEN cost zero mana so if I have any free place I prefer to use the Chicken. I used it at second place to counter any blast if used by opponent.
---
Third - CREEPING OOZE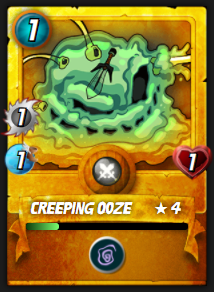 CREEPING OOZE cost only one mana and nice card to slow down the opponents team. At level four it has one melee, one speed, one health along with slow ability. Some time speed is the winning factor in a battle so very useful card. Because I was plying in lower league so able to use level three card only.
---
Fourth - HAUNTED SPIDER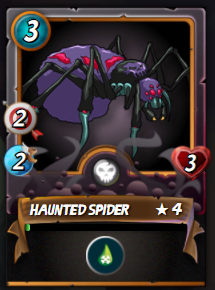 HAUNTED SPIDER is one of my favorite cards from the death splinter. At level 4 this cards has 2 Ranged attack with 2 speed, 3 life and Poison ability. Because I was plying in lower league so able to use level three card only (without poison).
---
Fifth - SCREAMING BANSHEE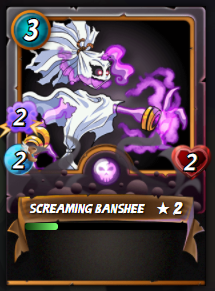 I am not a big fan of SCREAMING BANSHEE because of then low life and if opponent use the magic reflection monster this card does not survive for long. But for the low mana battle it cards is best. At level 2 this cards has 2 magic attack with 2 speed, 2 life. Magic is very effective in low mana battles.
---
Six- UNDEAD PRIEST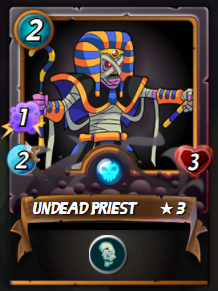 UNDEAD PRIEST has nice weaken ability which means it will reduce the one life from each opponents team monsters. One less life means their is more chance to finish the opponent's team. Card has the magic attack also.
---
Did my Strategy works... magic attack does his job very well.


I am a member of Team Possible Power Guild. To join the discord group click on link
You will find really nice people and informative too.
Thanks for stopping by my Post.
Don't forget to follow and upvote.
If you new and want to try the game here is my affiliation link
You can joint the official discord group also (please find the link at the end of the post).
Thanks to @minimining for delegated cards.
SPLINTERLANDS DISCORD
SPLINTERLANDS TELEGRAM
---