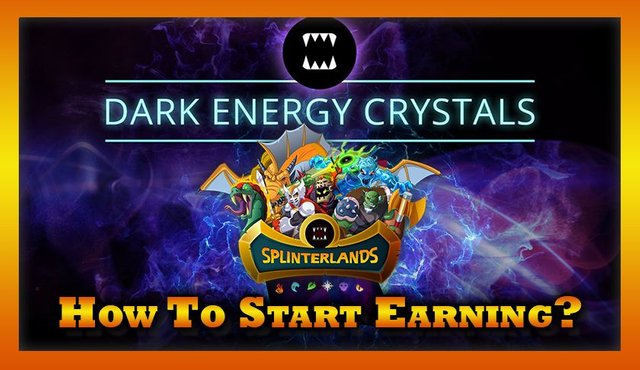 Ever since Splinterlands has introduced the Dark Energy Crystals (DEC) to the game, the economy of the game has exploded. The demand for the in-game currency is huge and the price has grown against Steem consistently. Although the low Steem price is holding us all back, it has already become very lucrative to be an active player.
Just today, I have earned over $8 in Dark Energy Crystals for playing the game!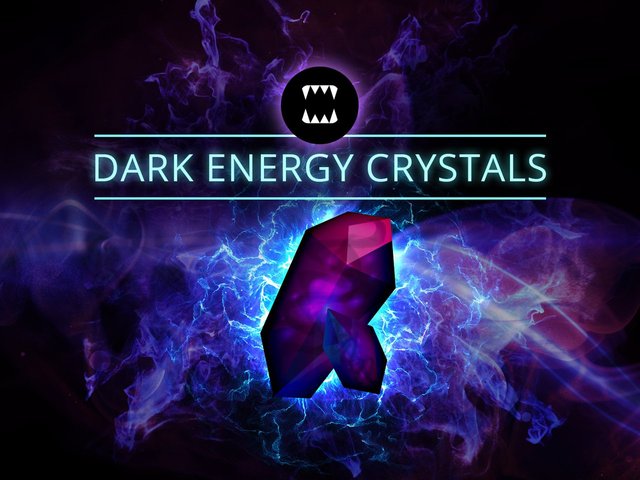 There are three ways to earn regularly with Splinterlands:
Earn Dark Energy Crystals by winning ranked matches
Do the daily quests and earn reward cards
Finish the season as high as possible for more reward cards and even booster packs
Since cards are worth money, you can sell them on the market. You can also destroy them and receive DEC for that.
But what are the ways the get started?

Playing For Free
You can start earning DEC without any investment by using the free-to-play service from @herons-unlimited. You will get a fresh posting key to an account with delegated cards, allowing you to get into action right away. To make this possible, the account is managed by a bot that will automatically send all reward cards to @ottermaker for 101% burning DEC and split all earned DEC between you and the owner of the delegated cards.

This system is really cool and allows everyone to get a competitive deck, even when you don't have the investment money. You can use the earned DEC and start building up your own deck.

Playing By Renting
If you are willing to invest a little bit of money, you can rent the cards you need on the Peakmonsters market. There, you will find what you are looking for to usually very reasonable prices. Even if you rent entire decks, you can still make several times as much as you are paying every single day. It is even possible to get to the highest league that way, where you can earn more DEC for won matches.

The player @jacekw has been able to climb to the highest league in just the final day of the season. He has done so several times and wrote articles about that. Check it out, he even calculates how much he spend for rental costs and how much he earned. It is impressive and shows the potential of the game.

Playing Buy Investing
This step obviously requires some funds to begin with. You can either buy booster packs or get the cards directly on the market. Opening booster packs is a lot of fun and can be incredibly rewarding and addictive. When you pull valuable cards, the investment might pay for itself. But it is a chance game and you will also get a very broad set of cards. it takes time and money to max your cards that way.

Buying the required cards on the market is much faster and direct. You might even get some incredible offers, as leveled cards are sometimes sold for dumping prices, as their sellers are desperately trying to liquidate for whatever reason. It happens every day and when you use the bid market system, you can even specialize on getting cheap cards like that.

Conclusion
This game is fun and pays you for playing it. There are several ways to play for free or cheap and still be competitive on the higher leagues. A good and regular player will yield in hundreds of Dollars each month. This is some serious money and has already motivated a lot of people to get their hands on more cards. With the upcoming guild system and mobile version, there is much more on the plate to make this game even more attractive than it already is.
To me, Splinterlands has become a money printing machine. Some people run nodes and servers to earn cryptos, I am playing a digital card game. And this is already so awesome at this super low Steem price. Imagine what happens when the market turns and peoples cryptos are actually worth something.

This post and all your comments are eligible for the following upvotes: