Splinterlands Quest Battle Log - Tuesday, January 28
Dragon Splinter Quest
The Back Story
I started today's Dragon Quest with a Ranking of 2397, which is at the upper half of Gold League II. I had gone on a win streak yesterday to get up that high, but then started sputtering so I called it quits instead of pressing on to Gold League I. Different (happy) story today, though. :)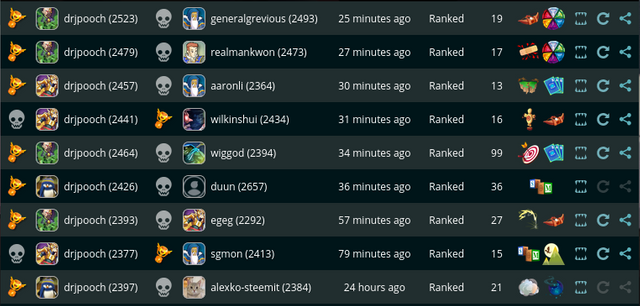 How it all went down
Although I started today's Quest with a loss (thanks @sgmon), I was able to prevail in six out of the next seven to complete my Quest and also jump back into Gold League I for the first time this season. I could have achieve my quest one battle sooner but one opponent fled before I had finished selecting my team (so I got the DEC and ranking, but not the Quest credit).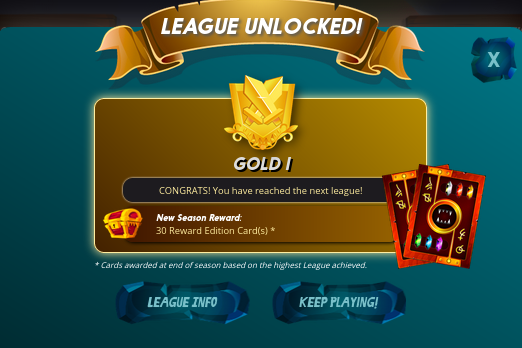 My pretty decent Rewards
No Golds or Legendaries, but an Epic and a Rare is a pretty decent draw, in my experience. And I'm now able to level up my Imp Bowman to Level 2.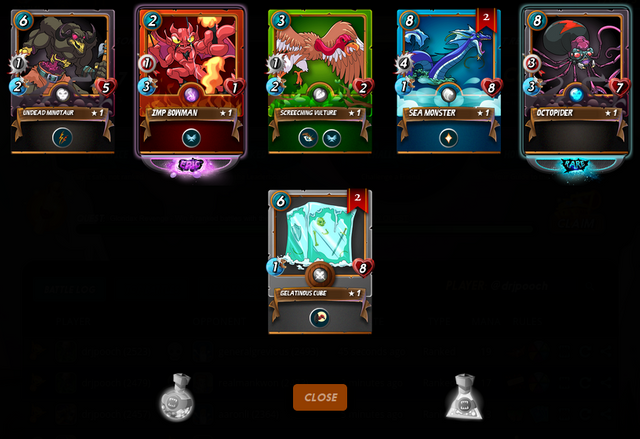 My Favourite Battle
In closing, here's a link to my favourite battle of the campaign. (I apologize that the summoners are just black squares... they don't render properly in Linux for some reason? Mine's Delwyn Dragonscale and my opponent's is Alric Stormbringer.) I liked it not only because this victory both completed my quest and got me into Gold League II.... but also because my opponent had both a Level 2 Ruler of the Seas and a Level 5 Spineback Turtle.... both of which have caused me much defeat in other matches, but my Kron the Undying/Wood Nymph prevailed. :)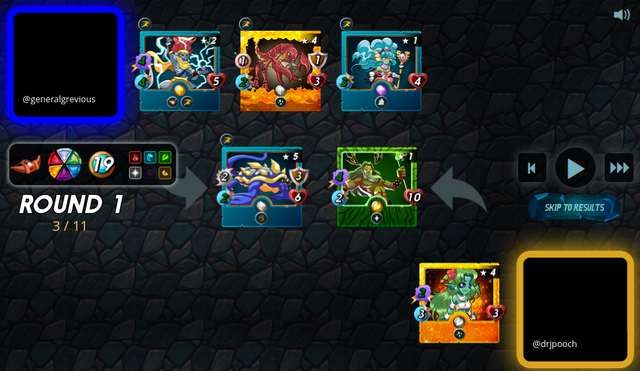 If you haven't yet played Splinterlands for some reason, check it out here today!