Splinterlands - Naga Fire Wizard the first card in my deck to get maxed out
I have been playing this game for a very long time. It was actually my dream to get at least one card to a max level. I didn't happen because it involved huge investment and continuous efforts in the game. Today I'm very happy to announce that I have maxed out my Naga Fire Wizard monster to level 8. This is the first card in my deck getting to a maximum level. Going forward if I receive this card as a reward from somewhere, I can sell them in the market for a good price and get back my returns.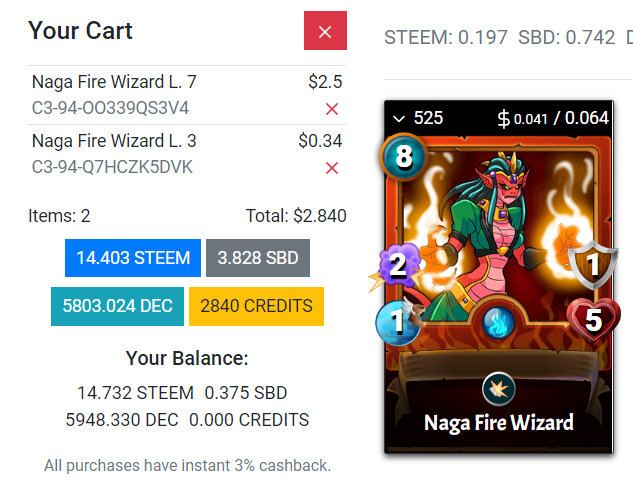 This season has been going really well so far. I was able to maintain my league level well this season and I have also been trying to get myself to the next league. Fire deck is one of the highly played deck for me and I use some cards regularly and Naga Fire Wizard is one such card. Whenever the game gives me an option to use maximum mana till 99 or 54 or 42, then I choose to use Naga Fire Wizard without any hesitation.
As you can see in the above screenshot, I purchased a level 7 card and a level 3 card to combine them with my existing cards to max out my Nagar Fire Wizard.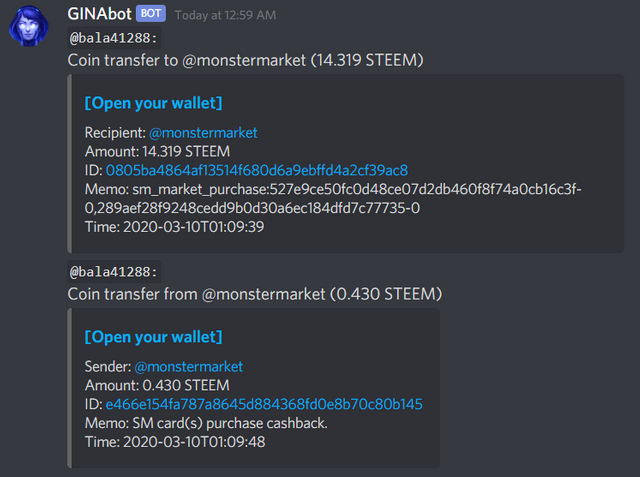 For the past few weeks, I have been draining out all my liquid steem and SBD that I get from the post rewards and have used them in purchasing cards from the market. I used MonsterMarket.io to make all my purchases. One good thing about using this is that I get cashback for all my purchases.
I believe this investment will give me a good return in the future. Currently, my total worth of the Splinterlands account is around 500 $ and it also keeps fluctuating. I was not good enough to use some opportunity to sell the gold foil cards and legendary cards I got from the rewards. Now the price of those cards has dropped. Introducing new attractive cards is also reducing the value of existing cards.