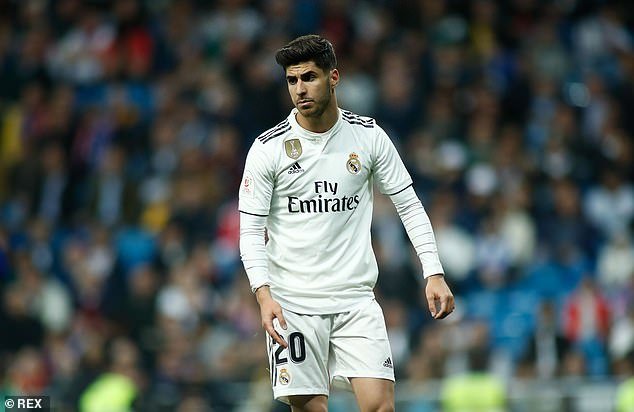 Source; all football
The transfer window draws closer and clubs are already planning their next target before it opens in June.
Report has it that Juventus are keeping a close tabs on Real Madrid player Marcos Asensio and will swoop for him in the summer.
Asensio who has struggled with injuries this season has not played much under Santiago solari this season and has struggled for game time.
Report has it that he might want to move out of Real Madrid for more game time.
Juventus are preparing to make a move for him once the summer transfer window reopens in the summer.