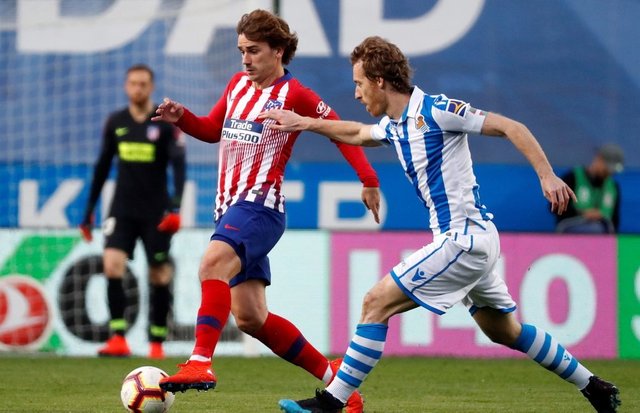 Source; all football
The la Liga continues and there were exciting results this weekend.
Atletico Madrid Beat Real sociedad 2-0 in a very entertaining game this week.
The win put Atletico Madrid close to Barca in the title race pursuit.
Two goals from Chelsea loanee Alvaro morata in a space of three minutes gave Atletico Madrid a resounding victory in the game.
Real sociedad couldn't break the deadlock as they struggled against a much better Atletico Madrid side who are in fine form this period.
The second half saw both teams press forward creating several chances in the game but there was no goal in the second half but it makes no difference as Atletico Madrid cruise on to victory.