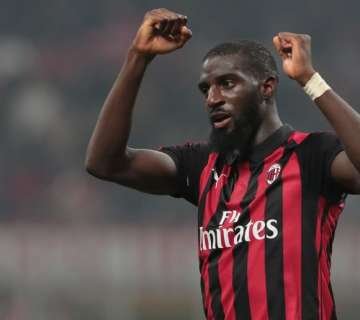 Picture Source
Chelsea on loan midfielder Tiemoue Bakayoko has spoken of his interest of staying back at AC Milan. He Reiterates of his desire to extend his stay at Italy after signing a loan deal with AC Milan during the winter transfer window. Bakayoko said he has interest in playing in the Champions league and would love to do so with Milan.
The midfielder had a poor stint with Chelsea and has come under strong criticism from Chelsea's fans. He was then loan out during the last January transfer window to Milan and gradually had his feet planted. He had a productive spell at Monaco that warranted the interest from Chelsea but with the Blues he was seen as a want away by fans.
Milan are currently third on their league and are looking set to finish in the first four to secure their place in Champions league next season.