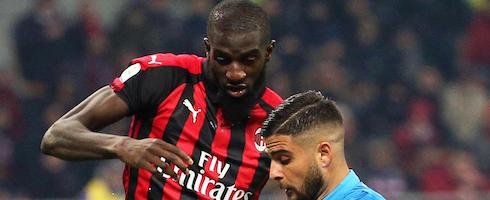 Source; all football
Report has it that on loan Chelsea Star bakayoko has said that he will want to experience champions league football with AC Milan but he said he has no problem moving back to parent club Chelsea.
Bakayoko who left Chelsea on loan to AC Milan after being told by incoming boss Maurizio sarri that he is not part of his plan has flourish at AC Milan despite his initial struggled at the beginning of his arrival.
He has adapted well to the demand of the Italian league as he is part of gennaro gattuso key players for the team.
With Chelsea facing transfer ban of two windows he might be recalled back at the end of the season.