'Ramsey can make Liverpool stronger'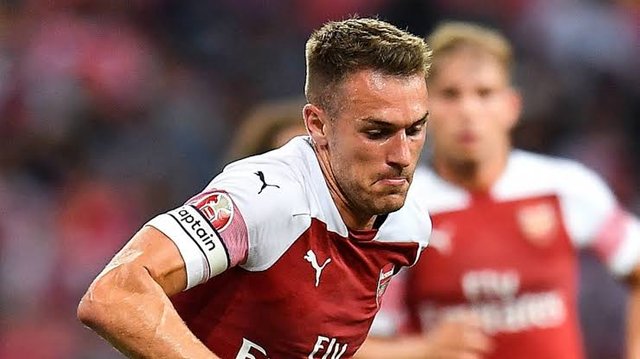 Source image
Arsenal midfielder Aaron Ramsey is considered to be a good sign for Liverpool. If he joined, the Wales player was believed to be making the Reds stronger.
The future of Ramsey at Arsenal is indeed questionable. The midfielder's contract ends in 2019, the Welshman gives up negotiations on a new contract with the agent and Arsenal.
Meanwhile, Arsenal's current midfield is getting fatter. Ramsey got a new rival because Arsenal had just brought in two new midfielders, namely Lucas Torreira and Matteo Guendouzi.
Arsenal's new manager, Unai Emery, has revealed he wants to keep Ramsey. But, Arsenal could have released Ramsey on the exchange this time or January if there was no meeting point in the negotiations.
Ramsey also began to be associated with several other clubs, one of which was Liverpool. The Reds have already brought four players, but they reportedly still need a creative midfielder who can score goals and assists for Philippe Coutinho.
According to former Liverpool player Dean Saunders, Ramsey could fill the role well. At the Jim White Show, he was asked whether he was happy if Ramsey was part of Liverpool.
"Clearly. When you first say that, my reaction to 'having Ramsey in the squad will make them stronger'," he told Talksport.
"He explores the most space than any other player in each week. He can also score goals and create opportunities. Ramsey is a great footballer with good thinking skills," he added.