2018 Asian Games? Exciting, cool!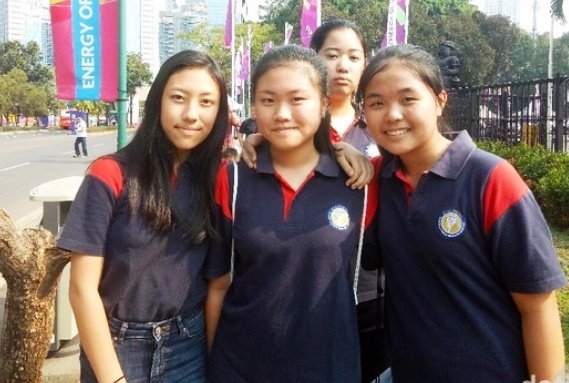 The 2018 Asian Games fever began to spread, including to a number of students in this school. Enthusiastically, the words "fun" and "cool" were raised.
The students entered the group of students of Santa Laurensia, Tangerang. Hundreds of students came to see the 2018 Asian Games directly.
Coming to the bus, hundreds of students were scattered and allowed to watch several matches held today, Tuesday (08/21/2018). They look enthusiastic.
Exciting, really exciting. We want to see the Asian Games here. It turns out it's fun, cool, the venues are good, "said Amelisa, one of the students, who is now in the tenth grade.
In his visit this time, Amelisa claimed to have seen a basketball match and then to badminton. "We had the chance to go to basketball, but there was no Indonesia playing. But it was fun too."
Not only watching the match, they also made use of the beautiful corners of the Bung Karno Main Stadium (SUGBK) area for just fun. They also visited the Asian Fest to taste the food sold there.