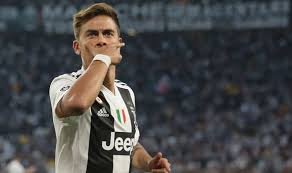 Juventus easily got their second straight win in the group H and are currently sitting on the top with 6 points. The Italian side got their first victory against Valencia in Spain and now the second in front of the home fans in Italy. Juventus defeated Young boys 3-0, as usual Juventus showed a high class defense against the Switzerland team.
Young boys have lost two straight matches in the 2018/19 Uefa Champions League season. They lost their opening match against Manchester United.
Juventus marched without Cristiano Ronaldo due to the red card he got in their opening match but his absence wasn't felt as Dybala hat-trick handed the Serie A champions a fantastic victory. Without much analysis is very clear there is no other man of the match than Dybala.
The Juventus star scored thrice to give his team their second victory. He opened the score line in the 5th minute of the first half. Dybala then doubled the lead in the 33rd minutes to seal his side first half victory.
He didn't stop at two as he scored his third for the night in the 69th minutes of the second half. Juventus will be looking forward to get more victories at the tournament.