Sterling: Im Proudly Black!
Raheem Sterling insists that he is proud to be black and asks other footballers to continue pressing the issue of racism in this sport. He believes football can be the perfect tool to eradicate racial abuse throughout the world.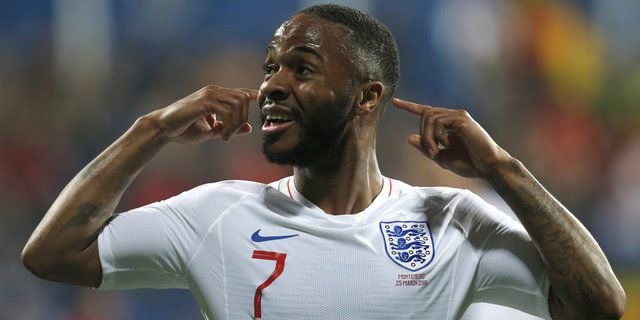 According to Sky Sports, Sterling has received a lot of praise for his courage to fight racial abuse this season. He once accused the media of composing a picture of young black footballers.

The 24-year-old has also asked UEFA to sanction Montenegro after their fans harassed the England players in the Euro 2020 qualifier some time ago. Sterling dared to voice his opinion and dare to fight.

Sterling claimed he had never intended to be a pioneer of the anti-racism movement in English football, but he was sure the footballer had the responsibility to talk about the matter.


Better

First of all, Sterling claimed he never wanted to make a difference. He just wanted to voice his bad experience, because some players might choose to remain silent and harbor this problem. Sterling acted for them too.

I dont think Im trying to make a difference or Im doing it. Its a matter of talking about what youre up against and some people might be too shy to do it, Sterling said.

I am a human who when I feel something is wrong, I want to talk about it so that people can see it from my perspective. I think thats the best way to develop. The more players talk, the better.


Proud to be black

Furthermore, Sterling slightly disagreed with the proposal to leave the match when getting racial harassment. He never felt ashamed of being black. Winning is the best way to silence their mouths.

I personally disagree with that [the proposal left the match]. Winning matches will hurt them more, because they only try to knock you down. If you go, they win, score goals or win matches will be better.

Growing up, my mother always told me that I was a great black child, and I knew that. So when I heard it [racial abuse], it wasnt new to me, Sterling said.

I know Im black and Im happy with it, Im proud, he continued.