Humiliated by Lille, Paris Saint-Germain went mad at the referee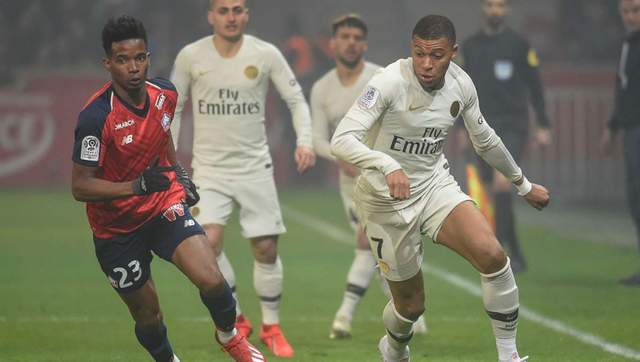 Paris Saint-Germain lashed out at the referees leadership in a match which ended a humiliating 5-1 defeat against Lille.
The noise occurred after the match between Lille and Paris Saint-Germain. Les Parisienss side did not accept the series of referee Benoit Bastiens decisions in the match which ended tragically for Thomas Tuchels 5-1 score.

The draw was actually enough for PSG to claim the French Ligue 1 title prematurely. However, unexpectedly, they were instead massacred by a landslide score by the occupants of the runners-up standings.

The problem was complicated because in the middle of this match the capital club had to lose three core players: Thiago Silva and Thomas Meunier had to be pulled out following an injury, including a red card given to Juan Bernat.

After the match, all parties at PSG issued a condemnation to the court judge.

It was clear the PSG owner Nasser Al-Khelaifi shouted: We need to level up French football!.

Meanwhile, Tuchel was heard telling PSG sporting director Henrique: These are the same people, who rewarded [opponents] three penalties when we clashed with Guingamp.

The director replied: Yes, I know, this is the same person.

Shortly, Draxler called the referee and issued a complaint: We have VAR, so why dont you use it? Explain to me!

Bastien also led the match when PSG were eliminated from the Coupe de France against Guingamp earlier this season.

This terrible 5-1 defeat was PSGs worst negative incision since 2000, when they were knocked down by Sedan with an identical score.

This Wednesday, PSG will continue their Ligue 1 campaign against Nantes. Believed, this fight could be the right moment for the giant to celebrate.