With the way Nigerians are making it overseas, in addition to immense contribution to there club, it's now a clear fact that the sky is the limit.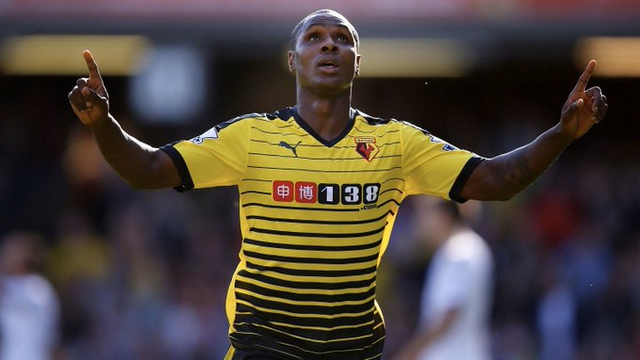 Source
A very reputable star of the super eagles and a force to be reckoned with on the field of play is making plan to enter premiere league club, as many teams are gunning to have him, with the likes of his former club : Watford. His name : Victor Ighalo, who presently ply his playing skill in China.
Many clubs are waiting to have this guy in there midst, from Everton to West Ham, Crystal Palace and Newcastle, even Southampton. The list is endless, all due to the fact that Victor Ighalo has scored 39 goals in 99 match appearances when he was in Watford. The record is so good that Watford top the list of those who wants him in there club.
The ball is now in Victor Ighalo court if he ever wants to come back to Watford or change his club to any premier league club. Remember that Watford is presently struggling to come up the premier league table, an Ighalo might just be what they needed to ascend the ladder.