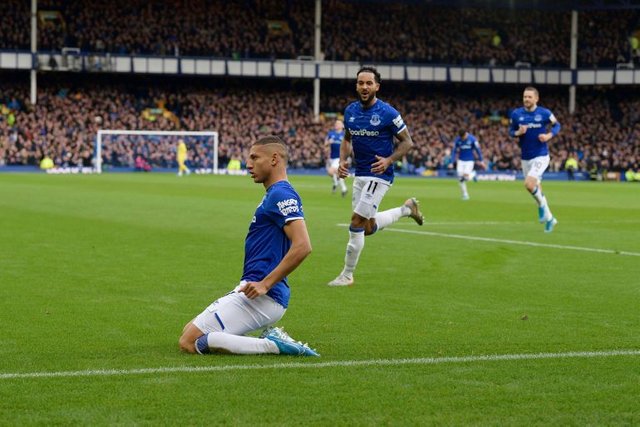 Source
The greatness of Nigerian football player abroad can't be overemphasized, from the confederation of Africa Cup award nominee Odion Aghalo to the one good goalkeeper Frank Uzoho and many more. Nigeria has shown to be too blessed in the area of sport, most especially, football.
One of such player who is bringing the good name back home is Alex Iwobi, an Everton player who starred in the premier league game of his club againt Chelsea in which they also won in a 3-1 defeat of Chelsea.
Iwobi also played the game from the beginning to the end. Displaying a more unique performance on the field and proving himself worthy of a starting eleven squad.
Joining the fans of Everton and Alex Iwobi of this successful match outing. This will also the fourteenth game appearances in the premier league for this guy who is still in his twenties.