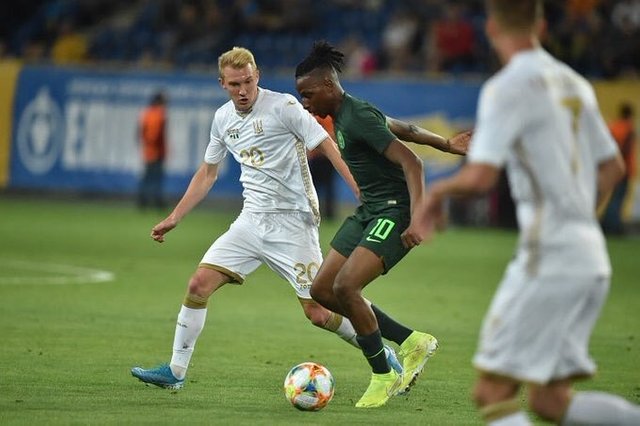 Source
Being connected says a lot about achieving and climbing to the top. From being connected to a higher player who has the ability to change things has really affected the life of Joe Aribo, who plays for Nigeria.
The international sensation who scored a goal for Nigeria in the friendly held some months ago has made it known that his commitment to football didn't just come from playing alone but a connected with the legendary Nigerian Super eagles stars Osazie Odewinge and Jay Jay Okocha.
This connected didn't happened physically but by intense watching of Osazie Odewinge and Jay Jay Okocha play on the field when the duo were still active in the Nigerian team.
Joe Aribo, presently playing for Glasgow Rangers made it known to all that the influence this two stars has on him is what propels him to play for them Nigerian side.
What we can only do is wish this great star more fitness in his field and a keen focus on details both at the club side and when player his country international friendlies.