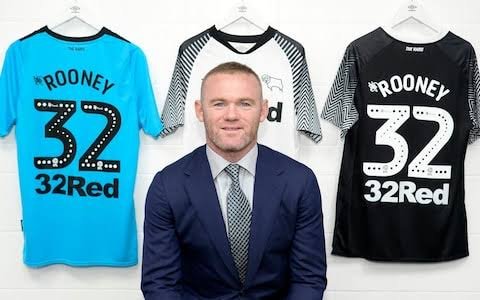 Source
After Wayne Rooney became the coach and player of Derby County, there was great hope enveloping the MU fans that they would again see Wazza on the MU bench one day.
One of the most convinced about this is Rio Ferdinand, he is very confident that someday Rooney will become MU coach just as happened to Lampard.
"The end of the game is dealing with Manchester United, 100 percent. That's a fact. If he told you the others, he lied! He would want that," said Ferdinand in the Mirror.
"Only time will tell whether he will be the one to do that. Obviously there is still much to be done before that."
"But, Frank arrived at the place he wanted more than anywhere else, at Chelsea. Can that happen to Rooney? Let's wait."
"I am not surprised that Wayne did this because I knew the way he wanted to go, from talking to him. It would be an extraordinary opportunity," he added.