今天在浏览网页的时候,发现了一种我从未听说过的体育运动,这是一种综合了足球、橄榄球、篮球的球类运动——手球运动。
手球运动,结合了足球运动中的球门和守球员,又结合了橄榄球当中的运动方式,既只能用手传球,不可以用脚踢球。而在规则方面则综合了篮球运动的比赛规则。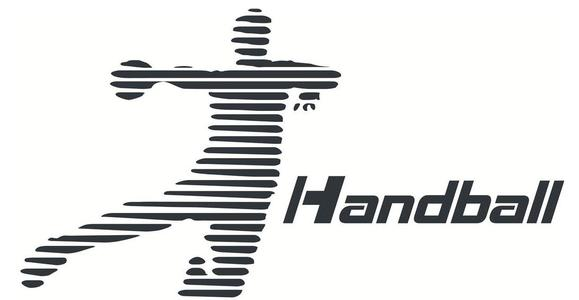 在比赛当中,运动员如果传球需要跑三步,这和篮球运动的规则是一样的。
手球运动是一种为女性而发明的运动,于1917年,由一位柏林的体育老师所发明。当时是足球运动以及橄榄球运动的流行时期,当时这两种运动太具有男刚之气,并不适合女性,于是便出现了适合女性的手球运动。
手球运动刚出现的时候规则很简单——不可以用脚踢,需要用手传递,球员之间身体不可以接触碰撞,需要具备女性的柔美,传球也需要在对手止步之后才可以进行。
到1919年,通过柏林的另一位体育老师改进,手球运动开始融入了篮球运动的比赛规则,这个时候身体可以发生接触,传球前需要跑3步。
手球运动从1925年德国世界竞标赛之后开始普及到世界各个国家,在后期的奥运会赛场上也出现了手球运动的身影,对于手球运动可以用两个词来形容——快速、刺激。
手球运动的比赛时间为60分钟,分为上下场,每场30分钟,中场休息时间为10分钟,每个半场,每队都有一次暂停机会。如果整场比赛下来,双方打成平局,则进行加时赛,来决定胜负。
加时赛为上下场,每场5分钟,中间的休息时间为1分钟。如果第一场加时赛还是没有结束,则休息5分钟,进行第二场加时赛,比赛时间同样为上下场两个5分钟,中间休息时间为1分钟。
如果两个加时赛之后还是平局,就会通过罚球比赛来决定胜负。
今天很高兴有认识了一种体育运动,世界之大,体育运动也是非常的多,还有许多的体育运动需要我们去发现,去认识。
热爱生活,热爱体育运动。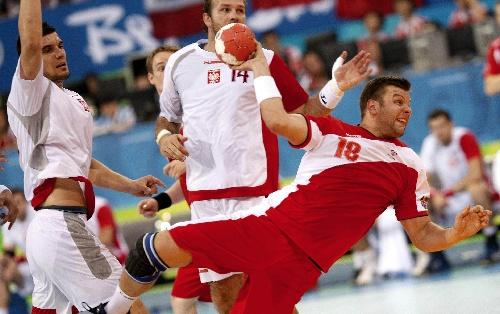 Today, when I was browsing the website, I found a sport I had never heard of. It is a kind of ball sport that combines football, rugby and basketball - handball.
Handball combines goals and goalkeepers in football and rugby. It can only pass the ball by hand, not kick the ball by foot. In terms of rules, it synthesizes the rules of basketball.
In the game, players need to run three steps if they pass the ball, which is the same as the rules of basketball.
Handball is a sport invented for women. It was invented by a sports teacher in Berlin in 1917. At that time, football and rugby were popular. At that time, these two kinds of sports were too masculine and not suitable for women, so handball for women appeared.
When handball came into being, the rules were simple: no kicking, no hand passing, no body contact and collision between players, feminine grace, and no passing until the opponent stopped.
By 1919, through the improvement of another sports teacher in Berlin, handball began to incorporate the rules of basketball. At this time, the body can be touched and it needs to run three runs before passing.
Handball began to spread to all countries in the world after the German World Championships in 1925. Handball also appeared in the later Olympic Games. Handball can be described in two words: fast and exciting.
Handball game time is 60 minutes, divided into two stages, each 30 minutes, the halftime rest time is 10 minutes, each half, each team has a suspension opportunity. If the two sides draw after the whole match, they will play extra time to decide whether to win or lose.
The extra-time game consists of five minutes in each game and one minute in the middle. If the first overtime match is still not over, take a five-minute break for the second overtime match. The match time is also two and five minutes, and the interval time is one minute.
If two overtime matches are tied, the penalty kick will be used to decide the winner or loser.
Today I am very glad to know a kind of sports, the world is big, sports are also very many, there are many sports we need to discover, to understand.
Love life, love sports.
---