FPL has been quite interesting lately because my team's value and contributions has been rising with a great spirit of consistency.
---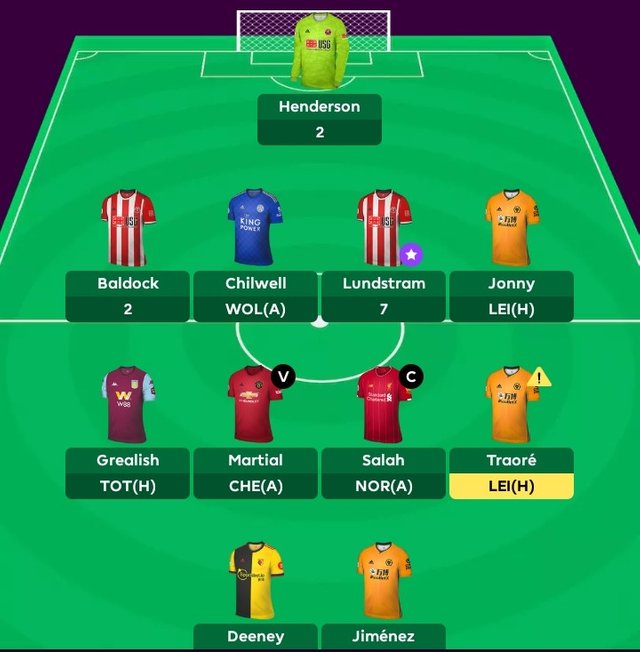 Source.
My choices this week are actually the people's choice, which means I've got a team anyone or everyone can always buy into. The fixtures for this gameweek seems quite interesting and easy to predict but that's actually far from the truth.
---

Source.
I made Henderson a choice simply because they'll be taking up Bournemouth at home and Bournemouth has not been of good form lately but unfortunately, Henderson's side won but couldn't get hold of the cleansheet record.
---

Source.
As it's quite going well with my defense now, just 2 out of 4 and I've got myself 9 points without cleansheet already. Maybe I can secure some better score from my 2 left since they'll be playing each other, I can always be lucky.
---

Source.
I've got much trust in my midfielders but I'm still quite scared of the real managers decisions especially those that concerns Martial and Traore, only God knows what their stories would or could be for this gameweek.
---

Source.
It was painful to see Deeney play the 90mins without impacting a goal, it was just too painful but I've still got Jimenez and many more hopes in the midfield.
---

Source.
This my bench could appear fruitful. I've got so many potentials there but facing to tough walls.
---
Nucleus Writes.📝