Burn & Earn with BBL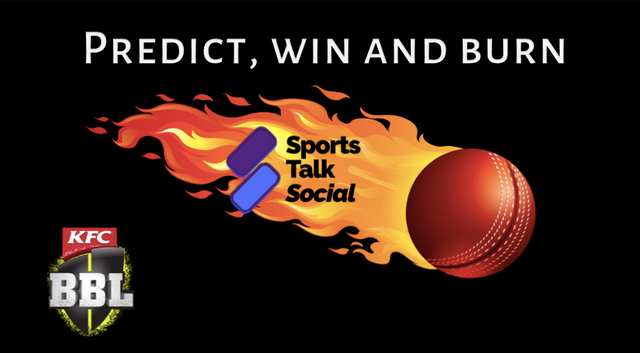 Cricket and pyromania has a long and established relationship. The sport's most famous trophy, the aptly named 'The Ashes' came about as a result of cricketers' natural desire to set things on fire and therefore perhaps it's the perfect sport to start a new burn project for SPORTS tokens.
The idea is very simple, for every match of the upcoming Big Bash League, I will create a post and users will be asked to predict what the total aggregate runs of both sides in that match will be. The user whose guess is closest will win -
-- 100% of the Author Rewards for that post --
.
Those tokens will be sent to the winner via the @null account which will burn them before paying out to the user in question
In other words this is one of those rare win, win situations
Win - you could earn 10s of thousands of SPORTS tokens for making a simple guess
Win - you'll be helping to burn SPORTS and reduce its supply
My aim is to burn at least half a million SPORTS tokens over the duration of the tournament but with your support, I think we can push it closer to the 1 million mark
Now I know what you're thinking! You don't like cricket and you don't know anything about it so how are going to make predictions that earn you SPORTS. Well, I'll make it really easy for you by giving you some basic stats before every match. However, as you can see from the overall stats from last year's tournament if you can guess a number somewhere in the region of 300 then you're in with a good shot of winning!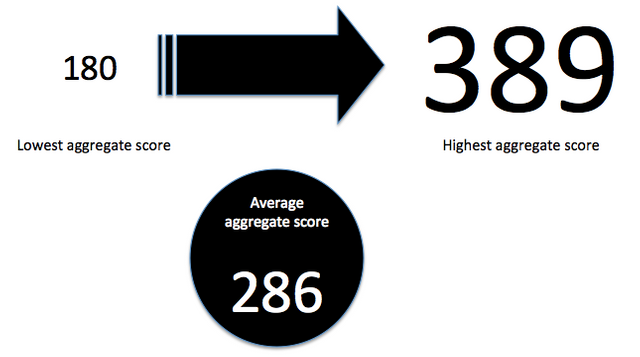 stats from 2018/19 BBL. Aggregate scores ranged from between 180 to 389 runs with a mean average of 286
I'll also make the rules super simple
To enter users must comment below the individual post
One entry per user
Entries must be made before the start of each match (i'll indicate the start time on each post)
Edited comments will be void
The closest guess wins. In the event that there are multiple users with the closest guess the prize fund will be split equally
The prize fund will be 100% of the SPORTS author rewards at the time the post payouts. After payout, those funds will be sent to @null with the memo [[email protected] winning user's name] meaning that prizes will reach winners at about midnight (UST) on that particular burn cycle
Aggregate runs will be calculated using the scorecard from ESPN cricinfo
The first match of the BBL starts on Tuesday, 17th December at 8am (GMT). I'll be publishing the first prediction post tomorrow to give users plenty of time to get their guesses in.
If you like this kind of initiative and would like to see more on SportsTalkSocial then consider voting for me here @ref11