Cornwall Leaves Afghanistan in Tatters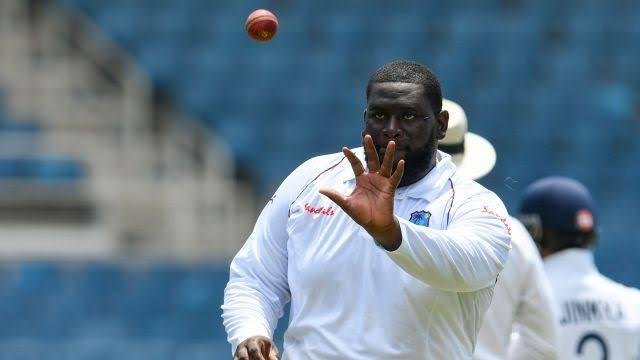 Source
Weighing in at 300 pounds, Rahkeem Cornwall is the world's heaviest cricketer playing test cricket. He is playing only his second test match and he has made a big impact by taking seven wickets in an ongoing match against Afghanistan at Lucknow.
Earlier, West Indies won the toss and decided to have a bowl first. The two Afghan openers started well and even after losing one of the openers, they were very well placed at 84/1. This was were it all started and the big man, Cornwall was all over Afghanistan top and middle order batsmen. Afghanistan lost 5 wickets for just 14 runs as they were reduced to 98/6. Had it not been for the tail enders, Afghanistan wouldn't have even crossed 120. Amir Hamza, a fast bowler was their second highest run scorer after opening batsman, Ahmadi. Afghanistan were eventually bowled out for 187 runs.
When I was a kid, I was told that you have to be fit in order to be a sportsperson, while this might be true in most of the cases but I would say that if you have the talent, you don't need to worry about your fitness. Rahkeem Cornwall is an example of that. Who would have even thoght of him being a cricketer by looking at him but here is, playing and performing. This reminds me of one of the Pakistani legends, Inzamam Ul Haq, he was big but he was super talented and the cricketing world will remember him for ages.
Best Browser - Brave