In the previous report,
I combined cycling with exercise for an orbitrec, and yesterday I decided to give up exercising for an orbitrec once, instead I planned a bike trip.
After a few kilometers of riding the asphalt bike path, I decided to turn off the route to ride in the off-road.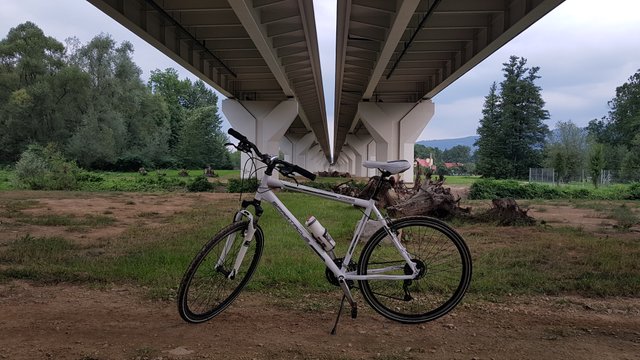 Two months ago I was passing this bridge. Then - after the flood - it looked like this.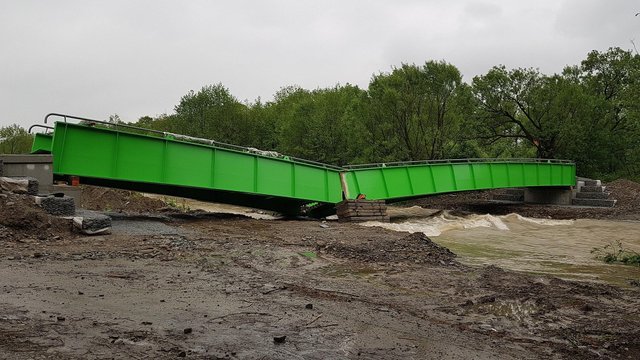 Yesterday, when I got there, it turned out that the bridge was repaired.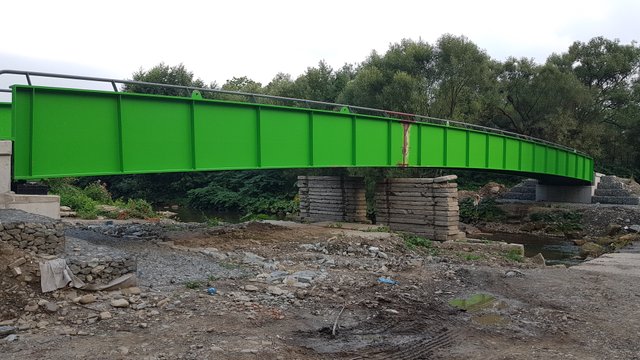 A bit further after the bridge, you drive along the ground, but you can see that the route is being prepared to put asphalt and cobblestones. The bicycle path will be extended - that makes me happy.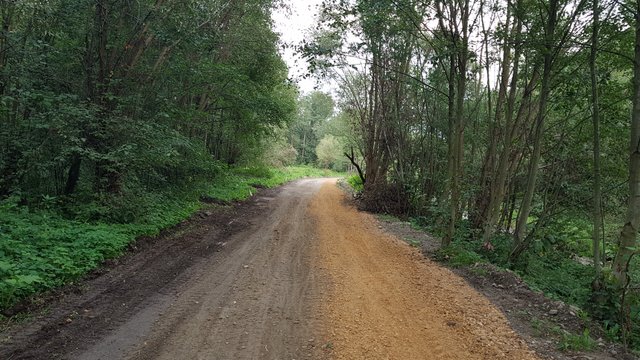 I got to the expressway, so I decided to ride along this road along side technical paths.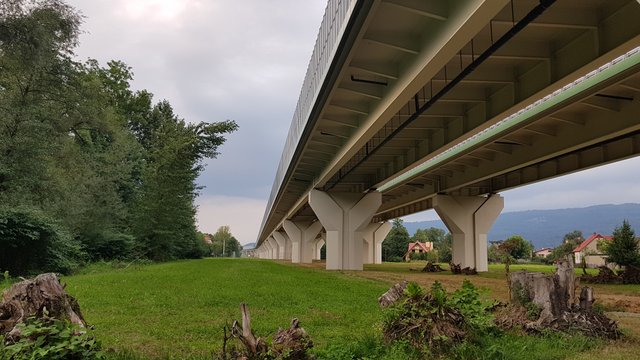 I have stayed in several places to admire the views. In addition to beautiful views of the horizon, rain was visible.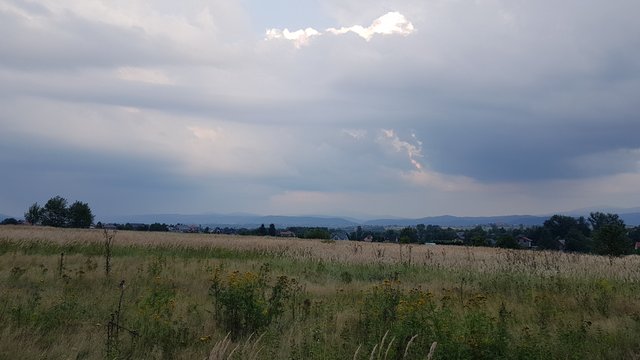 Fortunately, the sky above my mountain was cloudy but no rain.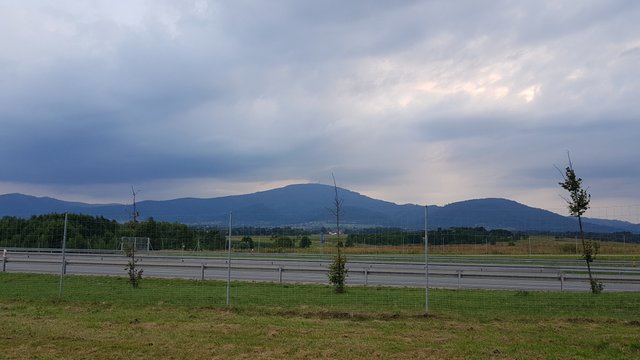 So I rode along the road, gently turning to the right to make a loop.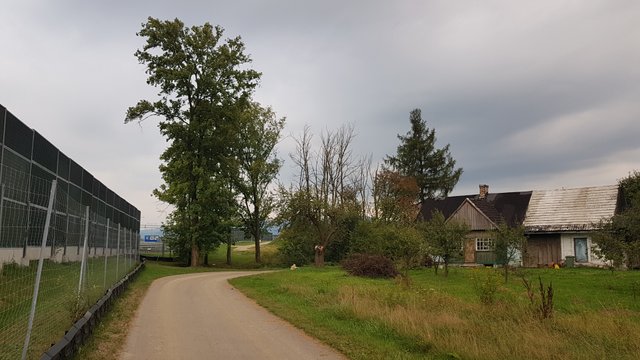 After a few kilometers I headed through the fields towards the home.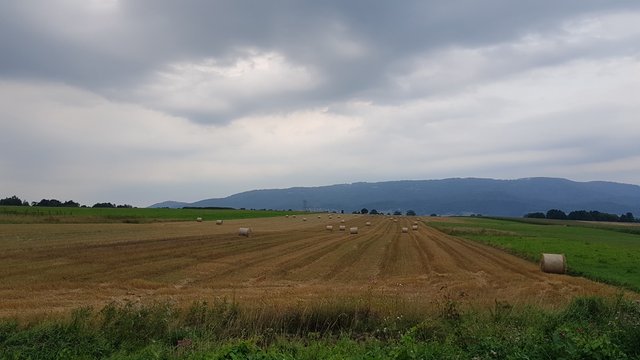 I live in a mountain town, where the inhabitants live mainly on tourism, but in the neighboring villages you can still find thriving farms.
Depending on the equipment they own, farmers collect straw in different ways. Wealthier farmers have professional equipment that can form huge bales of straw, and poorer farmers with their tractors, form straw into cubes.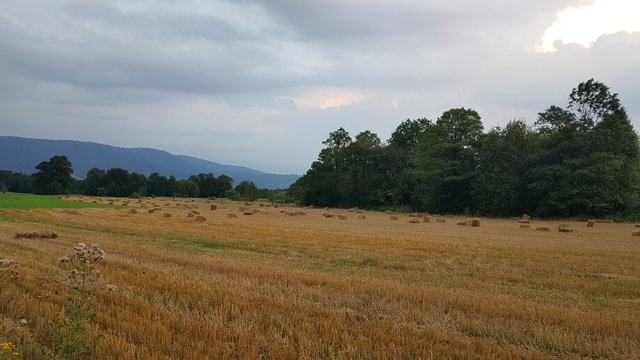 A picturesque gravel road leads through the fields. At the end of it I reached an asphalt road, and then I was close to home.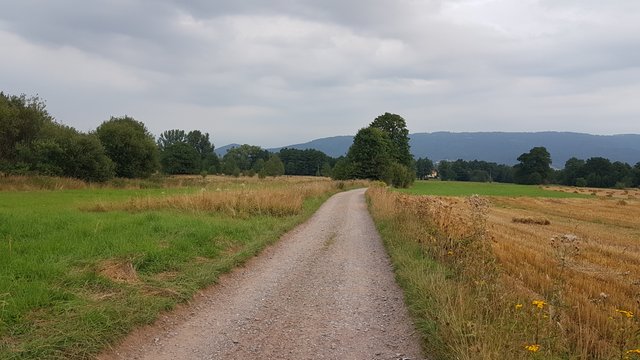 This is what my route looked like on the map.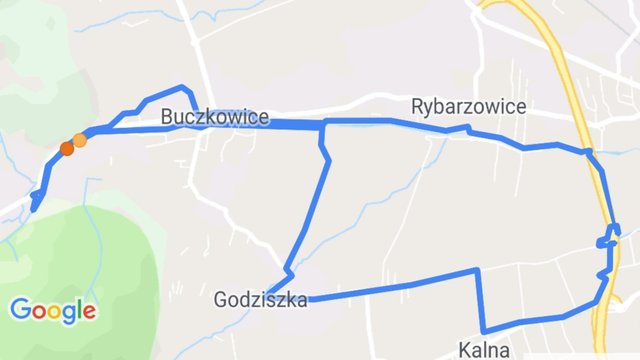 In an hour I traveled over 18 kilometers, burned 700 calories. The result is quite similar to exercises for an orbitrec, where I burn about 800 calories per hour.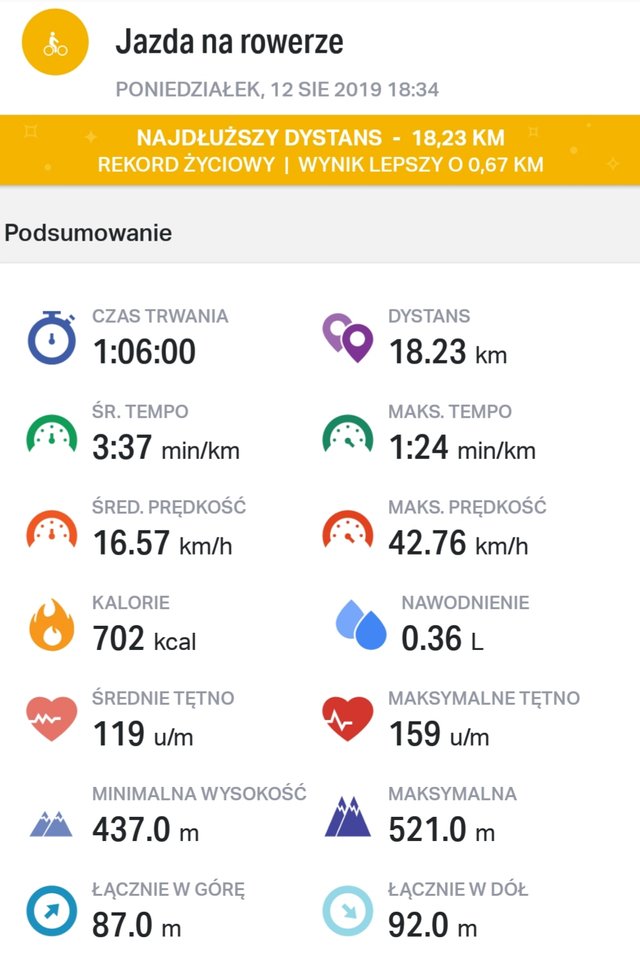 The gray line is the height above sea level - you can see how at first I drove sharply down, and then slowly climbed up. The red line is a heart rate graph.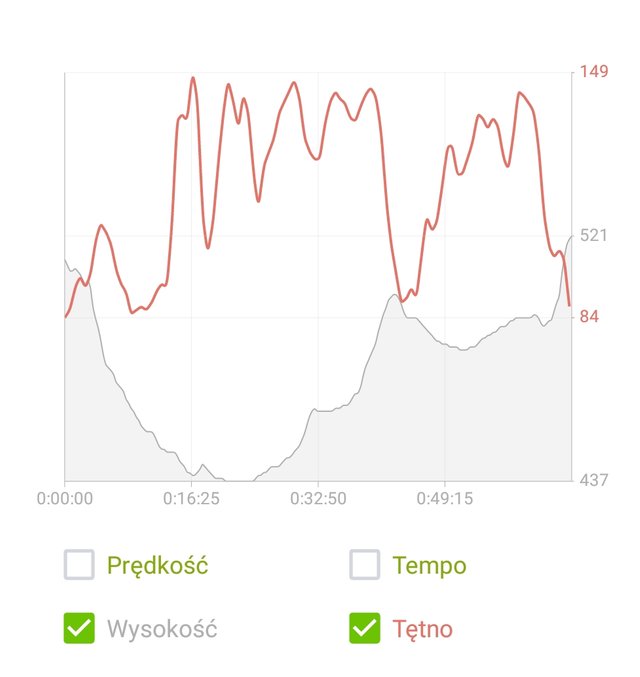 my post on
sprtshub.io