This question has been on my mind for awhile now and i have been thinking on how to get the rightful answer to it. There are lot of players now that are performing brilliantly for their respective clubs and the question is if they finally retired someday and decided to proceed as a manager, will they actually succeed just like the succeed as a player? Using Cristiano Ronaldo, Lionel Messi, Zlantan, Ibrahimovic and the likes as an example here, these are guys that are very much on top of their game and you will agree with me that when they finally put an end to the football career, the whole world will miss them but we never can tell in the nearness future if any of them chooses to become a manager, will they still makes headlines week in week out just like they are making it now?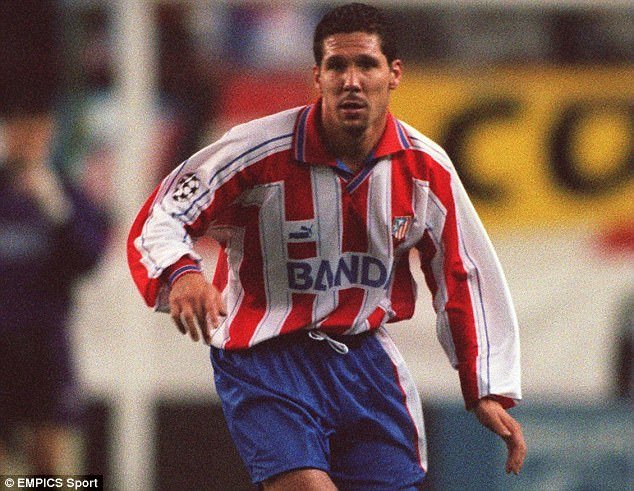 source
Well, there are lot of managers that are doing well today in the game that are once a player, many of them had number of success records as a player and when the turned manager, they still went ahead to win all they won as a player. Does that means a good player will makes a good coach? The answer here can be look at from the two sides of a coin because it will be very bias to say yes or no. Some people may say yes based on the facts they have at hand and the same thing may be applicable to someone who says no. The list of players that turned successful coaches is an endless one but there is need to look at some of these players and what they won as a player for the club the played for and what they also won as a manager.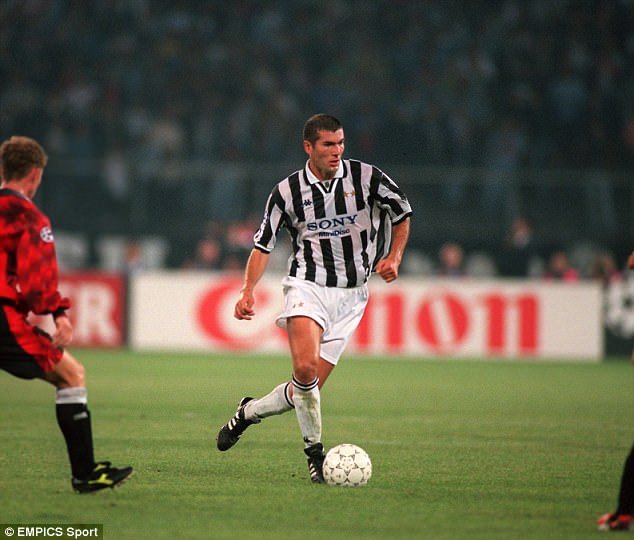 source
Zinedine Zidane
Johan Cruyff
Carlo Ancelotti
Mario Zagallo
Pep Guardiola
Jupp Heynckes
Frank Rijkaard
Antonio Conte
Diego Simeone
To mention few out of those players that actually had a successful career as a player and as a coach, the names listed above are good example even though some of the names on the list were not too familiar or probably many of us never had the chance to see them in action during their playing time, this post will actually make a little review about some of them and some of the things they won as a player and as a coach.
Starting with Zidane on that list, he was very much on top of his game as a player both for France national team, Real Madrid and Juventus to mention few of the clubs he played for during his time and after starting with Real Madrid team B, nobody believes he is going to make history with the Madrid senior team because he was identified as a flop when coaching the Castilla but he was very fortunate to have some star players in the Madrid team when he took the job as their manager. Zidane during his playing time won the world cup with his country France and coming down to club level, he also won the serie A title with Juventus and the LaLiga trophy with Real Madrid. He was identify as one of the best player during his days with his skills, speed and shot. This is a good example of a good player that actually became a good manager winning the La Liga, champions league and the UEFA super cup as a player and as a coach.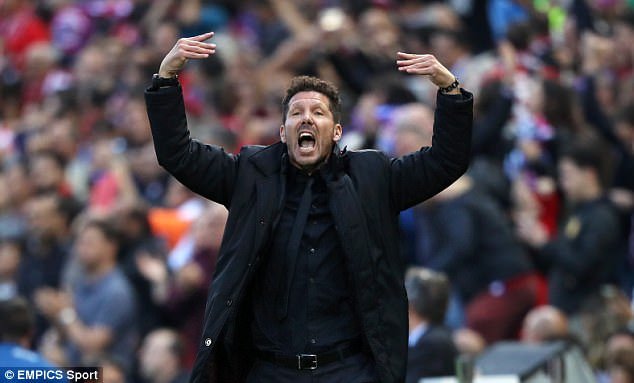 source
Another player to talk about here is Antonio Conte who plays for Italy during his own days and Juventus and also won the Serie A as a player and as a manger. Although he doesn't have a lot of trophies as a manager but has actually won 5 trophies in two leagues both in Italy and England. He won the English Premier League with Chelsea in his first season when he came with his 3-4-3 formation and as a player also, he won the champions league and was very unfortunate to win it again in 1997 and 1998. He was also part of the team that lost in the final of 1994 world cup and EURO 2000 with Italy.
To reduce this review, the last person i will be talking about here is Johan Cruyff who was a successful player during is time and had quite number of trophies to his name as a manger as well. Johan won the Ballon d'Or in 3 different occasions and also won the silver medal in 1974 world cup, it wasn't a mistake that he got a Stadium in his name with his brilliant performance as a player and as an manager. He won the La Liga once as a player and 4 times as a manager with Barcelona and he also won 3 EURO cup as a player and 2 as a manager to mention fewer of the trophies he won as a ayer and as a manager.
Now, coming back to the question, many people will actually say yes based on some of the points I discussed above but I will decides to be on a fence here because the fact that a player is good does not mean he will turn out to be a good manager, you will agree with me that some of them were fortunate to manager a good team with collection of stars. There are so many coaches today that had many trophies to their name and never won anything as a player while some don't even have the chance to play as a player. Many at times, the reputation of the club matter most and how strong they are financially go a long way on how a manager will succeed at the club.
With Love,
@oxygen02
I hope you find this post interesting and educating, until then, i remain my humble self @oxygen02. The guy who support life with his writeups. Thanks for reading