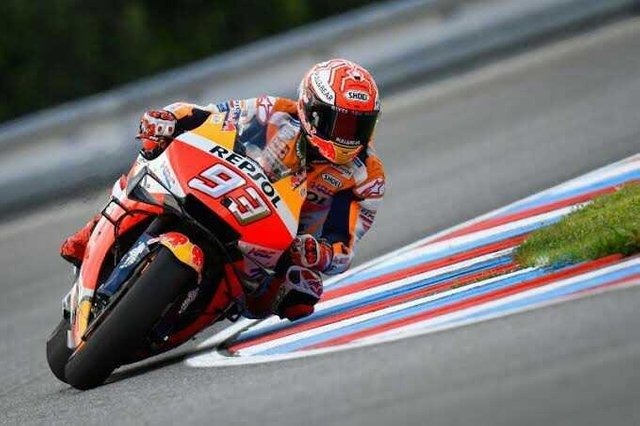 Source
Repsol Honda Team Manager, Alberto Puig, was very happy and impressed to see the rider, Marc Marquez, successfully won his sixth victory of the season in the Czech MotoGP which was held at the Brno Circuit last weekend. This was conveyed by Puig in his interview with the Honda Global website.
Although the race began with a deceptive track condition, Puig admitted that he was not worried about Marquez's performance. The Spaniard was even able to lead the race from the first lap to finish, and was 2.4 seconds ahead of the Ducati Team's Andrea Dovizioso.
"Our strategy must be careful in the first laps because some bends are still wet, especially in the straight track area. But I think it's also important for Marc to find a good rhythm and maintain it. Marc is able to understand the conditions and able to drive consistently," he said.