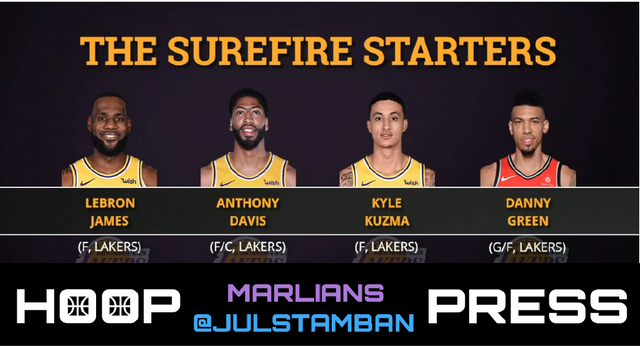 What's going on Laker fans welcome in the NBA EXPRESS! I'm Julius Tamban and today we're breaking down the Lakers sure fire starters headed into next season.


LEBRON JAMES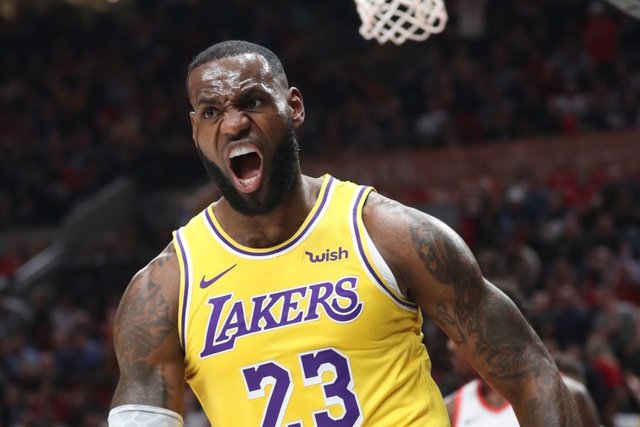 I think there's four these are the four that are going to start at the beginning of the year it's LeBron James ad Kyle Kuzma and Danny Green it all starts with LeBron he's gonna be a big time leader this next year he's a veteran he's been around he's been inside the Lakers organization now they know who he is and he is one of the best players in the NBA still at the age of 35 he's gonna have to step up obviously he was hurting a lot last season for the first time in his healthy career butoutside of that his stats were pretty impressive but we know what we'regetting in LeBron James of course.


ANTHONY DAVIS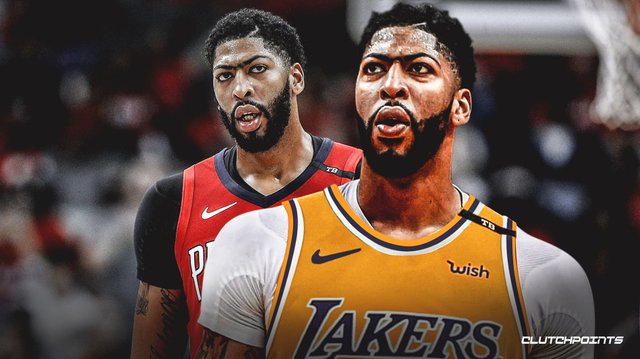 The new guy coming in it's Anthony Davis traded from the New Orleans Pelicans to the Lakers in that blockbuster deal earlier this offseason he's gonna be the long-term answer for the Lakers going forward for all like the rest of the future I'm really excited to see what A.D or the Brow can do in LA alongside LeBron James, their stats speak for themselves they're two of the top five players in the league today and they're on the same team they're gonna be running the show in Los Angeles.


KYLE KUZMA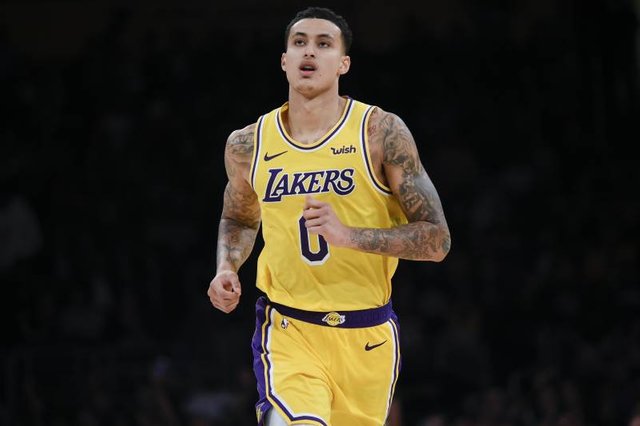 The third starter Kyle Kuzma he was more of that full-time starter last season as opposed to his rookie year but this next year he's gonna be one of the guys if not one of the top three guys on this team the biggest question mark I have for Kuz is will he be able to defend power forwards? in the NBA that are starting alongside him it's gonna be a huge question mark for him and so is his efficiency that 30% from threes not really gonna cut it if he wants to be a starter on a playoff team, he's gonna have to knock down shots a lot more consistent than he has in his previous two years. Kuz his shots are about to mean a whole lot more.


DANNY GREEN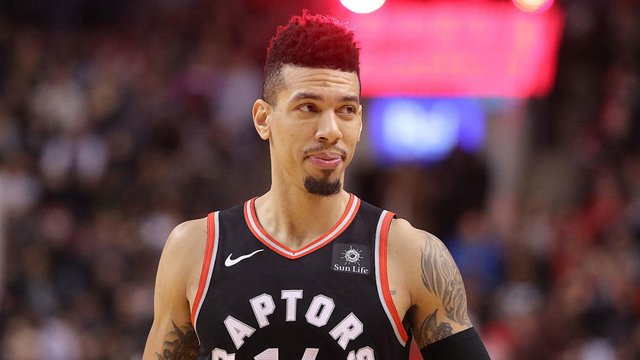 Now one guy that's a veteran he's been around he knows how much his shots mean it's Danny Green one of the best three-point shooters in the NBA last season and really doing it consistently for a long time. A great pickup by the Lakers obviously they got him after the whole Kawhi Leonard fallout and now they bring him in he's their starter he's really the only true guard that's gonna be in this starting 5 on a regular basis when you look at the top three shooters in the NBA from last season he was right up there the second best three-point shooter in the league behind Joe Harris. Joe Harris 47.4% absolutely ridiculous for one thing but Danny Green's not far behind at 45 and a half percent.




The vacant spot is up to you guys to decide just comment down your thoughts below

---
Posted via Marlians.com