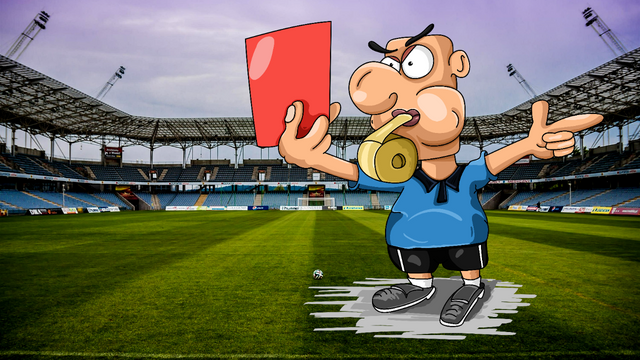 It's been 21 days since the posting of @abh12345.sports about downote. You can read here
I never thought I'd give downoting to anyone. Unfortunately, today was the first time. My eyes were struck by how you can so clutter a tag. I got a reply from the user and I believe he won't do it anymore. I don't know what it's like for you guys or do you do downote?
I see a lot of fouls!
I looked at a few teams today, and I see a lot of corruption. Perhaps I am not a professional judge and the whole situation is not evaluated. You can't shoot only penal every day!!! I hope you know what he is writing about.
I don't want to reveal names right away because I need a consult.
Recently there has been a question why our vote is falling so violently from one day to the next. I can guess that such actions are just leading to such a situation. And that's just a few days after the announcement of SportsTalkSocial.
I'm not gonna watch someone steal the score at the expense of the other players! I will not be silent!