Rajon Rondo fined $35,000 for unsportsmanlike physical contact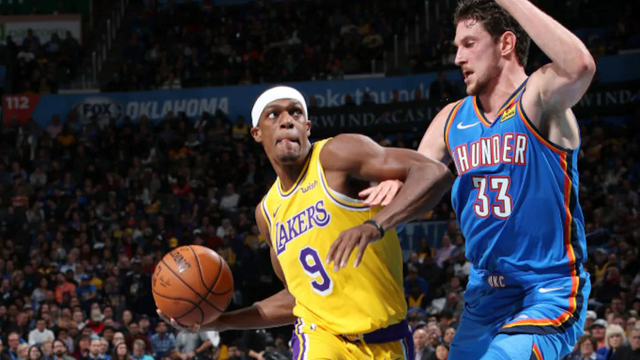 Rajon Rondo from the Los Angeles Lakers has been fined for $35,000 for making unsportsmanlike physical contact with the guard of Oklahoma City Thunder Dennis Schroder. If you ever watched the game, we can see that Rondo made a kick towards Schroder where the referee made a call for fragrant foul 2.
After that, Rondo had some conversation with the games officials and committed unlikely words against them. And added that he failed to leave the court in a timely manner upon his ejection.
Thanks for visiting the blog and hope you'll have a good day.
Cheers!!!