Are you on the search for a cricket player who is known to be the number four man in literally all formats of the sports? If you are, then you would be looking for Ross Taylor. He has changed the way the game looks for his country and there is no surprise that he stays with the top guns in the recent ICC rankings which have been released. Well, who is this man from New Zealand and what has he done for the sport. Let see if we can point out some of the more salient points about him.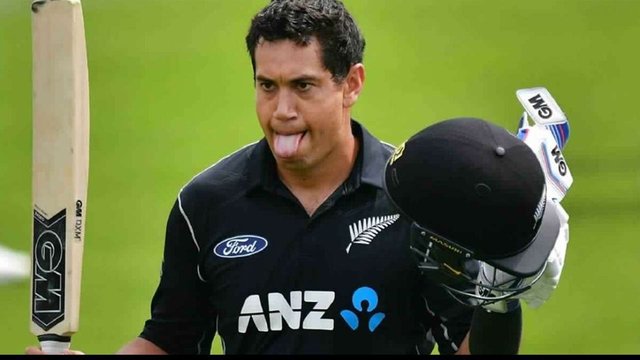 Who is Ross Taylor?
Ross Taylor entered this world in 1984. This means that he is already 35 years and counting. This has not affected his cricket skills as he has shown a lot of passion in recent times.
At youth levels, he was already setting the pace for his country after leading the New Zealand under-19 side as captain. In the shield trophy, he also came out with a score of 132. That was the highest that year. From that point on, it was obvious to anyone who was observing him that he was going to be a star at the end of the day.
In 2008, he made his way to the Indian premier league when he was picked by the Royal challengers in an auction which was held. His leg-side shots become popular during his time in his club and he made waves especially among fans who saw him as one of their own. After leaving the club, he moved to more than two clubs in three years before he found himself in Pune Warriors after a trade-off with his previous team.
What has he achieved?
One of the very clear highlights of his career would be the number of international centuries which he achieved. Presently, he has scored 38 centuries for New Zealand and surely does not look like he is going to stop anything soon. 18 and 20 are the number of centuries which he has gotten when he has taken part in Test matches or ODI respectively. His number of centuries at the ODI puts him out in front of his country like no other player in their history has ever hit 20 centuries.
There is absolutely no doubt that he is loved in New Zealand.
He is also happened to be married to Victoria, an event which took place in 2011. Since then, they have been blessed with children (three in number). He would probably feel like his 20s and 30s have gone pretty well by most people's standards.
Conclusion
Ross Taylor is surely someone who has cricket running through his veins and who would also love the game. His career has been a good one and he would surely be remembered in New Zealand as an excellent player and if his records have anything to add, this would surely make him a respected player in all formats of this beautiful game called cricket.