Nicolas Pepe saved the day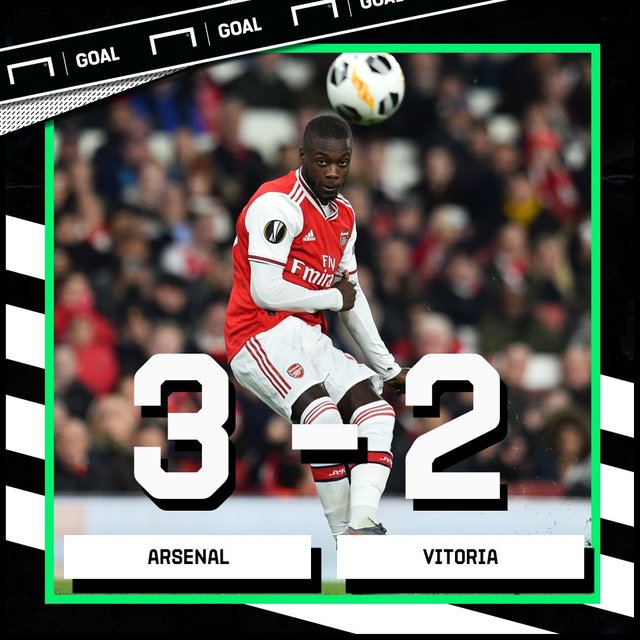 Source
Anyone who was talking shit about Nicolas Pepe has just been well and truly silenced.
Two free kicks. Two completely different angles. Two completely different techniques required. Two absolutely world class goals.
Not much to like about tonight in general, but that feels like a big, big cameo from Nicolas Pepe.
He needed something like that to really kickstart his Arsenal career, and to score two sensational free kicks will be a massive confidence boost for him.
Very good night for him and Martinelli. Their confidence will be sky high and that's what is needed. Very poor tactically but good result.
Guendouzi again absolutely taking the game by the scruff of the neck and dragging arsenal kicking and screaming up the pitch.
I give a month more until Nicolas Pépé becomes a real trouble. Once he settles properly, the Premier League is in trouble. Might as well just cancel it. World class player in no time.
That's why you pay £72m for player like this. He changed the game the moment he came on. Asked for the ball whole time, he knows he can create a comeback in just few minutes. Nicolas Pépé is going to be a trouble.
You were warned. Once Nicolas Pépé finds his feet, he's going to be a different beast.
I'm so happy for him. Two just spectacular pieces of individual brilliance. Arsenal did not deserve one point tonight, let alone three. He got them for them.