Club rivalries should not be taken to the national teams
Hello football lovers!
It has been reported that there was a bust-up between Liverpool's Joe Gomez and Manchester City's Raheem Sterling while training with the national team, the two of them needed to be separated by teammates according the rumours.
They had both clashed during the match played by their respective clubs which I find absolutely normal, tension could be very high.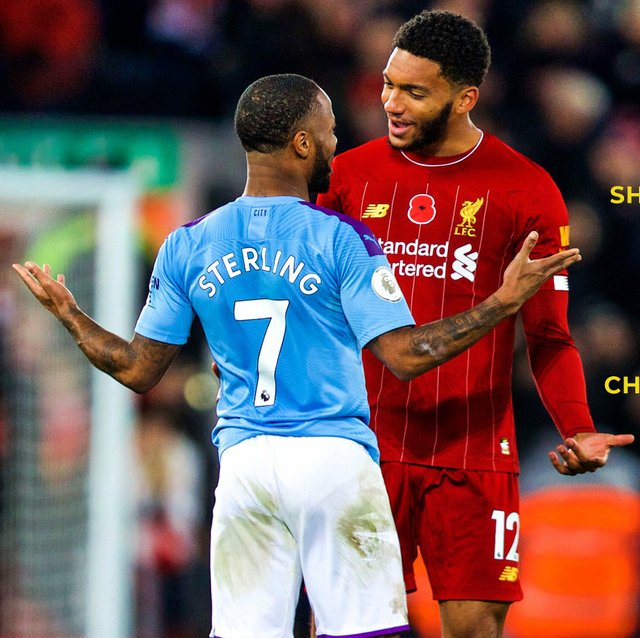 But I do not want to have an excuse for them repeating the same thing while playing for the national team, their should be respect while representing their countries.
It was said that Joe Gomez might have made a joke about Liverpool beating Manchester City at Anfield and Sterling reacted poorly to it, taking it personal.
It is a good thing to be loyal to one's employers which in this case is the football club, the national team should mean more. All beefs and rivalry should not reflect, not even jokes except the players are real close friends.
When the Spanish team wanted to have this same issue during the tenure of Jose Mourinho as the coach of Real Madrid when Barcelona players are bringing the rivalry to the national team training ground, they had to have a team talk to stop it.
Raheem Sterling has been dropped from the national team for the Thursday game which I think might affect the team, he has taken to twitter to say he is cool with Joe Gomez and that they have settled it.
Club rivalries affects the national team's concentration and morale if not controlled, I wish England best if luck in their upcoming matches.