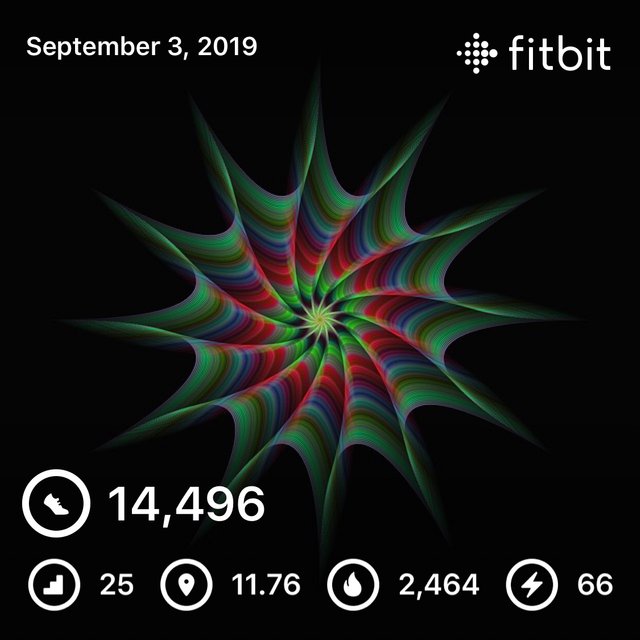 Was cold and raining all morning, so I did laps around the house...it did end up clearing up enough later on to get in a short walk. Thinking about a project I've been considering for a while...a blockchain based game, just not totally sure Steem is the right blockchain...maybe Neo, maybe Loom. Dunno.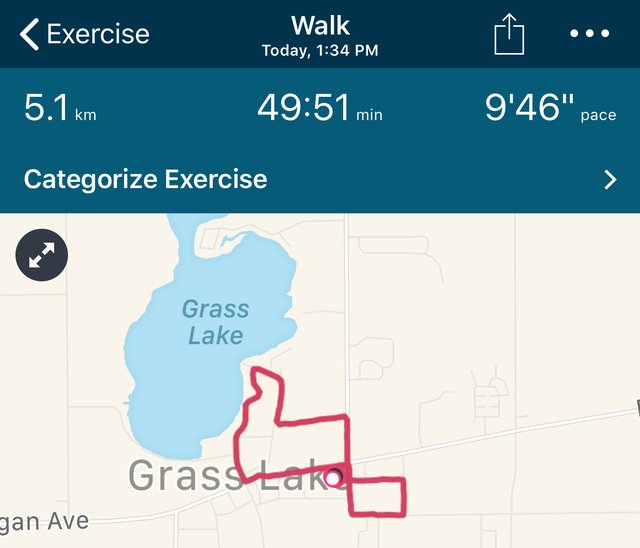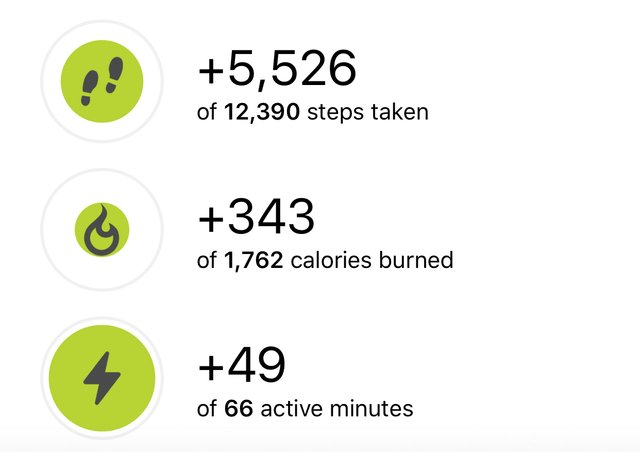 Still pretty overcast when I went out...swung down by the lake. Only a few dibble drops, no big deal. 😁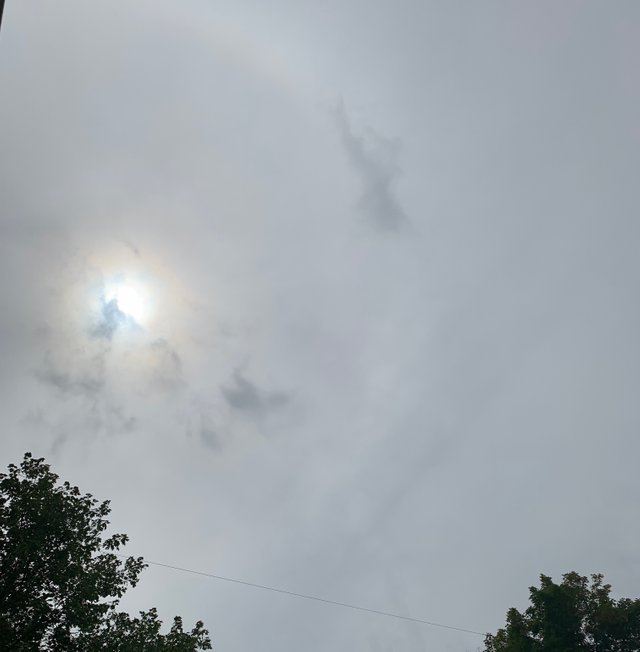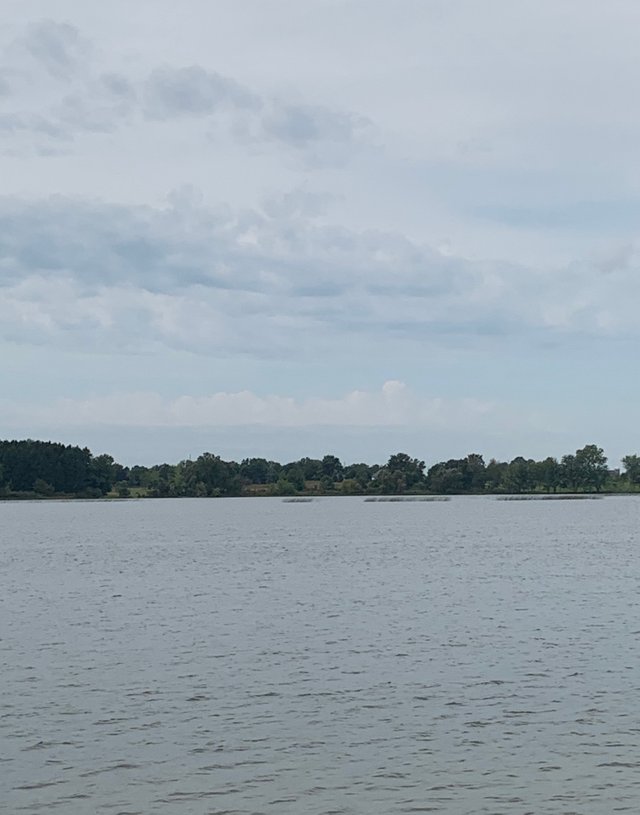 Yet another day without accomplishing much...did the usual dishes and stuff around the house and then watched some Orange is the New Black. I started making dinner, but the wife is really not feeling well, so I ended up with a peanut butter and jelly sandwich.
Tomorrow it's back to teaching Trigonometry. 😁
I did bust some zombies yesterday, but posting was a bit sketchy...I'll include it here instead.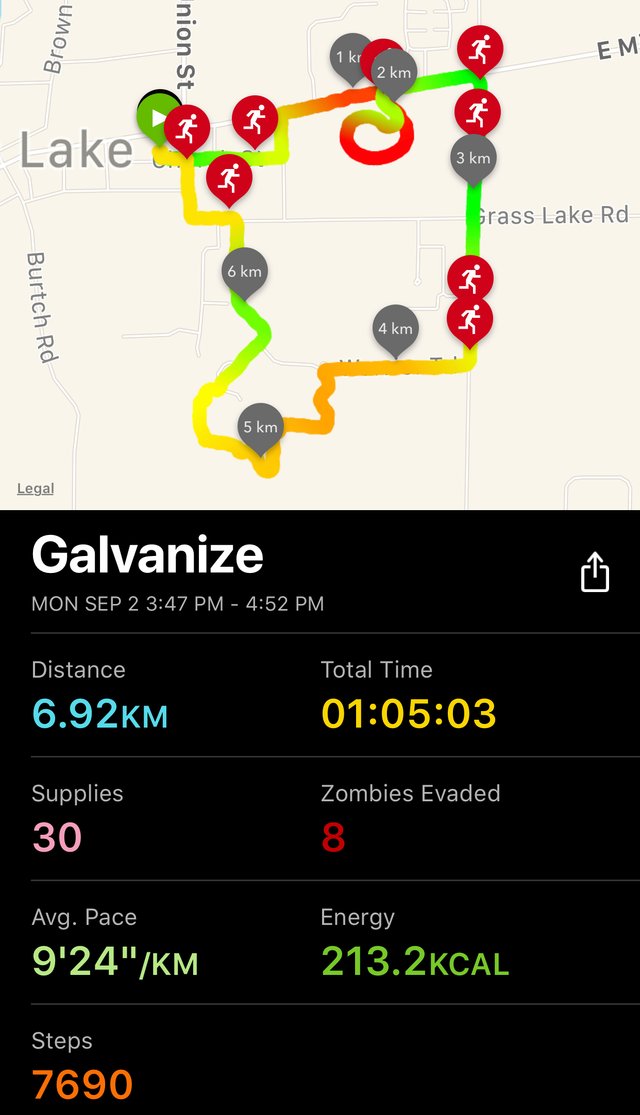 Got my weekly stats again today...first day in over half a year I missed ten thousand. I gotta' get back into getting out there early.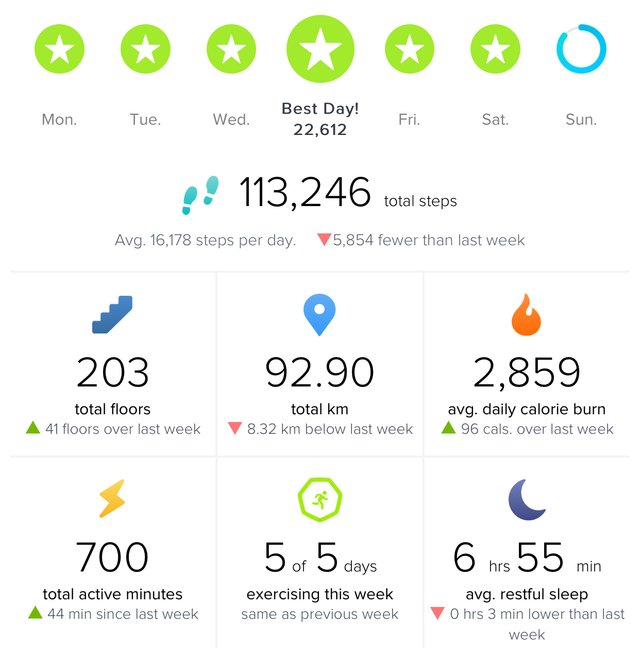 ---
Average Last 7 Days: 15,403
Lifetime Average: 15,715
10k per Day Streak: 2
Longest Streak: 196

#AutomaticWin Tally: 96
#AutomaticWin Streak: 0
Longest Streak: 7
#TripleTen Tally: 64
#TripleTen Streak: 0
Longest Streak: 7
Highest Floors: 101
Highest Daily Points: 41,528
Zombies evaded: 0/0
Mindfulness Diary:
Health: 95%
Satisfaction: 80%
Energy: 60%
Productivity: 40%
---
Referrals:


Power up and Steem on!