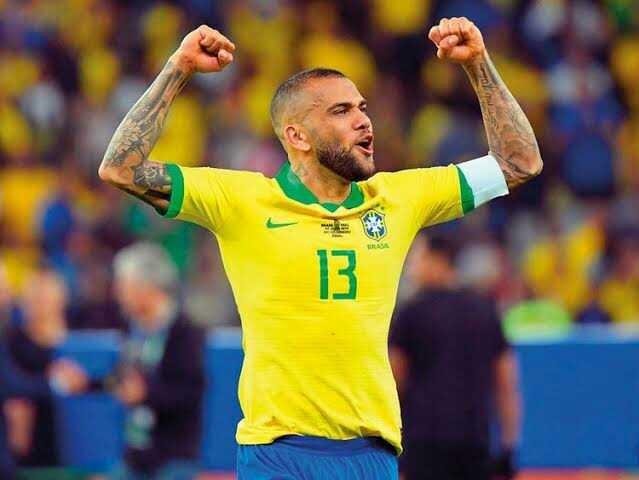 Source
Although it is not easy anymore, it does not mean that Alves is not motivated anymore, instead Dani Alves' biggest motivation at the moment is to play in the 2022 World Cup.
Alves's mission back home is not spared from that, with him playing with Sao Paulo, the Brazilian coach will easily see him every day to compete in the Brazilian league.
"I have a goal that might be more difficult than before. I emphasize if I want to appear in the 2022 World Cup," he said.
Alves throughout his career has played 9 matches in two editions of the World Cup. He appeared 5 times in South Africa 2010, and 4 times in the 2014 Brazil World Cup. At the 2018 world event, the first player to win 40 trophies was absent due to a knee ligament injury.
Alves will be 39 years old if called back by the Samba Team for the 2022 World Cup.