Mauro Icardi will be the absolute protagonist of the last 3 weeks of the transfer market. The player, now in breaking with the club neroazzurro, is courted by Rome, Naples and, as he learned in the last hours, there would be an interest in Juventus.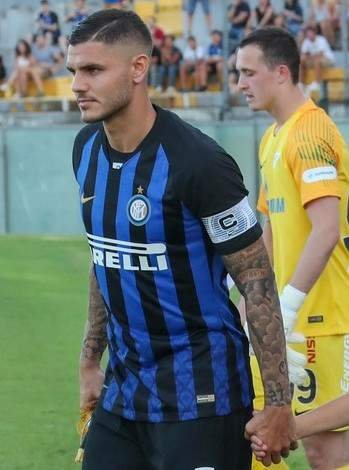 Source
---
The Argentine player is currently in a position not appreciated by Inter, subtracting the number 9 shirt and guaranteeing that he is willing to not let the attacker compete for the next few months, creating a serious discontent for the player and his manager wife Wanda Nara.
Inter is willing to sell its champion but without giving discounts to any team and has established the cost of the card at 70 million euros. Lower bids will not be considered. Juventus would have the jolly Dybala on its side, which could be used as a valid exchange.
We will certainly see some interesting movements in the coming days and Mauro Icardi will be an absolute protagonist.
---
ITA
Mauro Icardi sarà il protagonista assoluto delle ultime 3 settimane di calciomercato. Il giocatore, ormai in rottura con il club neroazzurro, è corteggiato da Roma, Napoli e, come appreso nelle ultime ore, ci sarebbe un interessamento della Juventus.
Il giocatore argentino attualmente è in una posizione non gradita all'Inter, sottraendo la maglia numero 9 e garantendo che è disposta a non fare gareggiare per i prossimi mesi l'attacante, creando un grave malcontento del giocatore e della moglie manager Wanda Nara.
l'Inter è disposta a cedere il suo campione ma senza fare sconti a nessuna squadra ed ha stabilito il costo del cartellino a 70 milioni di euro. Non saranno prese in considerazione offerte più basse. La Juventus avrebbe dalla sua parte il jolly Dybala, che potrebbe essere utilizzato come valido scambio.
Vedremo sicuramente alcuni movimenti interessanti nei prossimi giorni e Mauro Icardi sarà un assoluto protagonista.
Posted using Partiko Android