The rate at which the African football is going, we all know we've made an impression, both inside and outside the country. With many of our stars playing all across the world continen accross the shores of Africa many stars have come to make an indelible mark in football at large, especially there club side.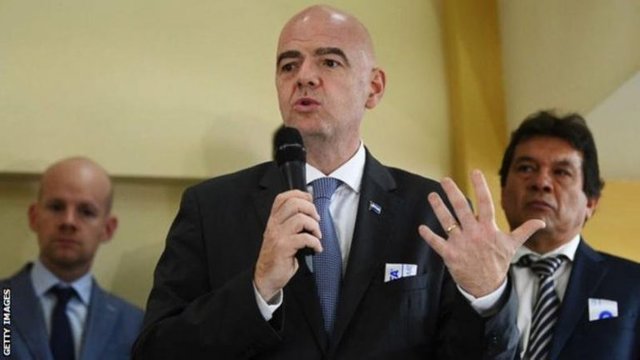 Source
In a meeting in DR Congo, the FIFA president said the FIFA body is entering the Africa football market with three approach : Refereeing, Infrastructure and Competition.
True, the Africa football stadium lacks so many infrastructure, and FIFA is making plan as said by the FIFA president that they are going o build a FIFA standard football pitch in each country of the African continent.
We've heard of how Morroco is the first country to have a VAR to pitch there game up. What of other country, we hope this act of FIFA will do more and more great propspect to the Africa football.