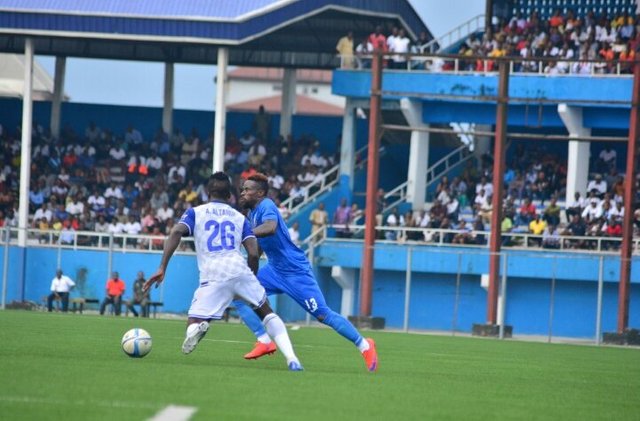 Source
There was a report by a blogger on the abandonment of the most progressive African club, a two time wining champion and with eighth League Champions to there name by there fans.
The report came on twitter after the match that saw the triumph of Enyimba of Aba over TS Galaxy from South Africa in a 2-0 win. Coincidentally, the stadium wasn't filled to the brim as its the custom of most of Enyimba outings, there performance are always sometimes graced by the governor or some government officials.
But this game was a little bit different , many people didn't turn up and the report that came out after that was that Enyimba has lost it with there fans.
This has been proven not to be true, but lies, the spokesman of the team Zazi Bariza has denied the myth surrounding the story, he claimed that there was rain that day, also banking on the true solid fact that it's not all the time that a team enjoy a filled to the brim stadium, which is also true, most times when some European teams are playing, the stadium do looks scanty, yes, it might be due to the weather, the working hours, the distance of the stadium to the main city and how receptive the location is to the sport. All these has a role to play in determining to the full extent if a stadium will be filled to the brim or not and all these has been laid out by Zazi, the spokesman of the club team.