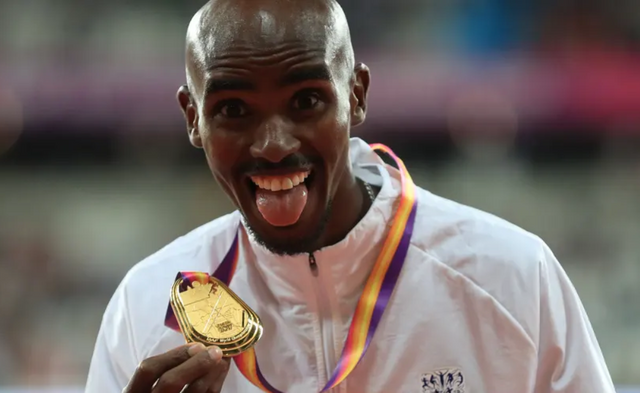 src
I spoke in part 3 how Mo joined the Oregon project but this did not stop him making trips to Kenya to train in high altitude for big races. By 2011 he won the 5000m gold in the world championship which most claimed is really down to the training at the Nike Oregon Project in Portland. He was a good athlete up until then but not a great one. He narrowly missed out on the 10,000 metres in the same championships but he took off too soon. In 2012 Farah went on a training trip with English born athlete Paula Rathcliffe.(More on Paula in a future post) They trained in a remote Kenyan village called Iten in the Rift Valley. Straight after it Paula came back from this training with massive discrepancies in her biological passport. It nearly got Paula a lengthy ban. Mo went on to start winning all around him. He went and broke the European 1500 metres record, a race that Mo was not used to. This got significant media attention and some unwanted questions about how he was getting so good so fast at not only 1 but 3 race distances. It just was not done before and you had legends like Steve Cram and Sebastian Coe at this distances at 1500m left behind by Mo's new record. Mo also started working with Salazar's friend John Smith who was a known doper in athletics plus some athletes trained by him were also caught doping also.
Training Locations
Around 2013 the world anti doping agency set up a lab in Kenya and upped their surveillance in the country as it was a known spot for doping activity. Mo decided to change his training to Ethiopia around this time. In 2014 Mo tweeted a photo of stating
"in Font Romeu. Training was good. Next Stop commonwealth games....!Shabba!


But an eagle eye runner on letsrun.com spotted that he was not in Font Romeu at all. Here is the blog..

Yep he was in Sabadell. And where do we know that place from?? Yes in part two where anti drug enforcement agencies raided Aden's group that found a significant amount of EPO and steroids.
Along Come the Fancy Bears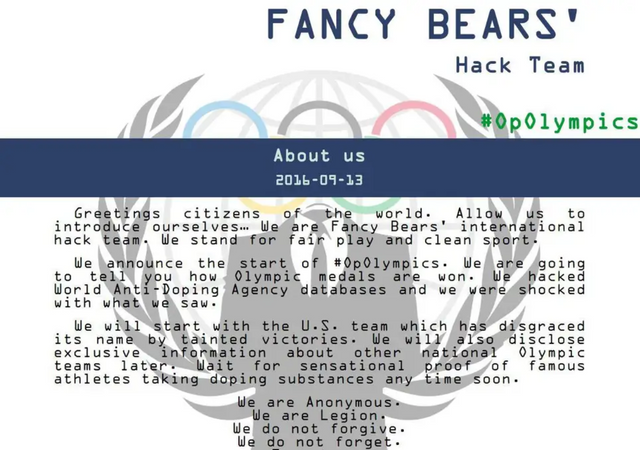 src
In 2015 there were calls for Russia to be banned from the 2016 Olympics because of their systematic doping. Russia did not take kindly to this. They called propaganda on these stories and were angered at the news. But what the Russians knew was that they were not the only ones doping, every country was.
Queue the fancy bears!
These guys were a bunch of Russian hackers that hacked into the various drug enforcement agencies throughout the world. They published details of various athletes taking Therapeutic Use Exemptions such as Bradley Wiggins before all his tour wins. These TUE's were prohibited substances that could be given to athletes if they needed them medically. Most were steroids. Some athletes used them before big races but they had to apply for them before they were given permission. An awful lot of high profile athletes have very bad asthma so it seems.
On 23 November 2015, a select few will have become aware of him being flagged as a potential cheat on an IAAF passport list. This was only leaked, again by Fancy Bears with Mo's Farah's entry 26th on a list reading:
'Likely doping. Passport suspicious. Further data is required.'
Another report leaked showed that there was concern over the amount of drugs that were being administered with the Nike Oregon Project. One doctor even complained to British Athletics but it was buried.
The doctor was concerned for Mo and raised the alarm.
Part of his cocktail involved calcitonin in high volumes which has the potential to be carcinogenic. Another part was 83 times the daily recommended amount of Vitamin D, which potentially risked his health as he has hypercalciuria.
Mo had only ever admitted to taking one TUE in Utah when he collapsed but the fancy bears published leaked data that he has taken two. He has since admitted to 2.
So there we have it. I would like to stress that Mo has never failed a drug test. But you can see why there are questions being asked. While I was researching this I did not realise how much "co-incidences" there was around Mo. My mouth is actually open how more journalists are not going after this guy more.
Any one who is interested in this topic should watch the film Icarus on Netflix.
And then your eyes will really be open.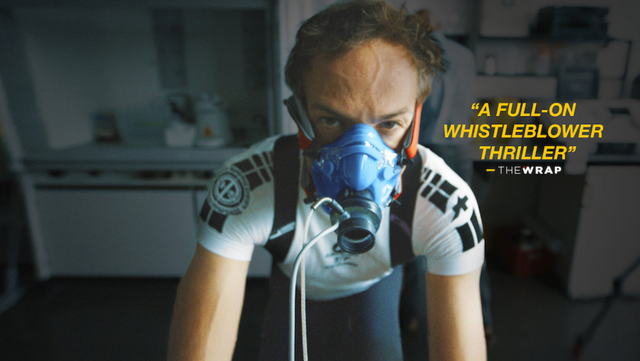 If you would like to read the other 3 parts to this story then here are the links.
Part1
Part2
Part3
Thanks a million
@blanchy