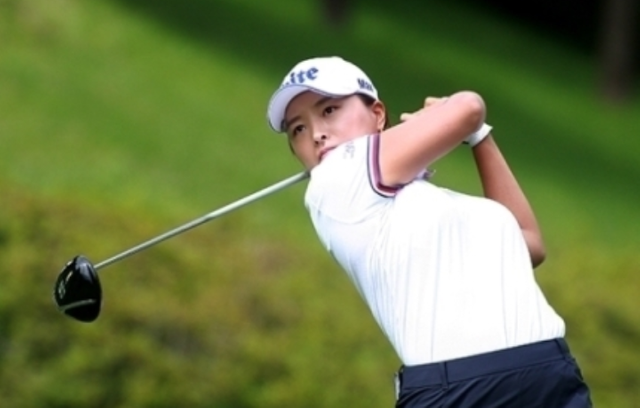 Ko Jin-young, 24, has remained at the top of the world rankings for women's golf for the second consecutive week.
Ko Jin-young raised her average point to 9.38 points from 8.93 points last week in the world rankings of women's golf, which was announced on Thursday. Ko Jin-young, who has remained at the top for two weeks in a row, widened her gap with Park Sung-hyun (8.71 points) in the runner-up Park Sung-hyun (8.71 points).
The LPGA Tour has held major tournaments for the past two weeks. Ko won the Evian Championship, and finished third at the Women's British Open, which ended last week.
Ko will compete at the Jeju Samdasu Masters on the KLPGA Tour in Jeju on Tuesday.
Lexi Thompson of the U.S., ranked third in the world, and Lee Min-ji of Australia, ranked fourth, have not changed their rankings.
Park In-bee, 31, dropped to sixth place after giving up her fifth spot to Ariya Jutanugarn of the United States. Park failed to make the cut at the Women's British Open.
Lee Jeong-eun, 23, climbed one notch to seventh place, and Kim Se-young, 26, retained 11th place.
Japan's Shinako Shibuno, who won the British Women's Open, raised her ranking from 46th to 14th.
Kim Hyo-joo, 24, raised her ranking one notch to No. 16.