Having a chance to rent a kayak with friends and get out on the water is one of my favourite things to do. Saanich Inlet on Vancouver Island is a perfect place to do it.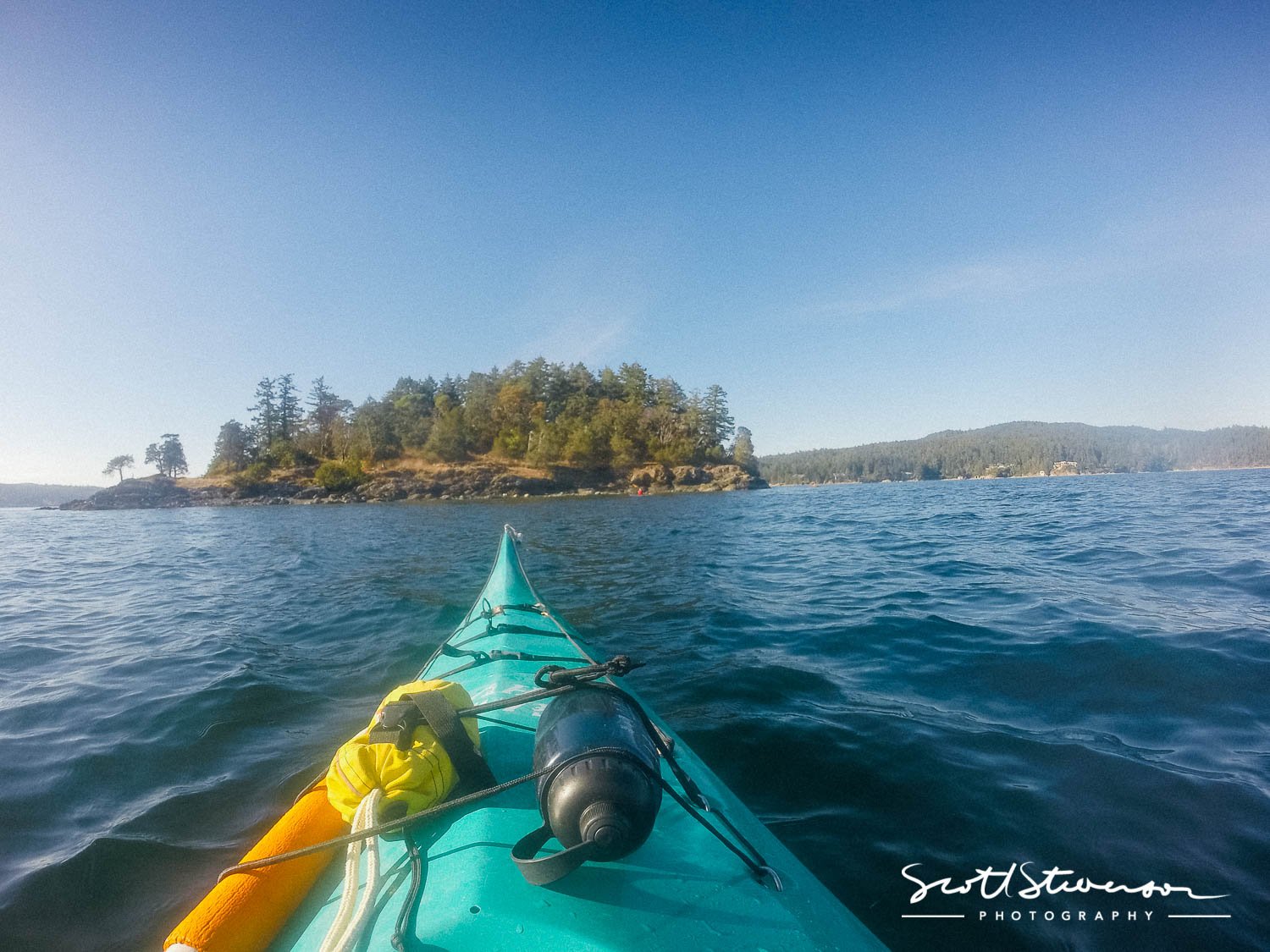 Renting from one of the local places right in the inlet allows you an inexpensive way to get out for the day and tour around. Ocean Kayaking can pose some problems if your not familiar with the water conditions and how the currents flow in the areas you are going but that just part of the fun.
We headed out from Brentwood Bay Marina, north towards Senanus Island which was about a half hour paddle. I've spent a lot of time under the water at Senanus because it one of the best places in the area to dive and see cloud sponges. There is a little beach on the island if you want to pull your boats up and have a rest or a bite to eat.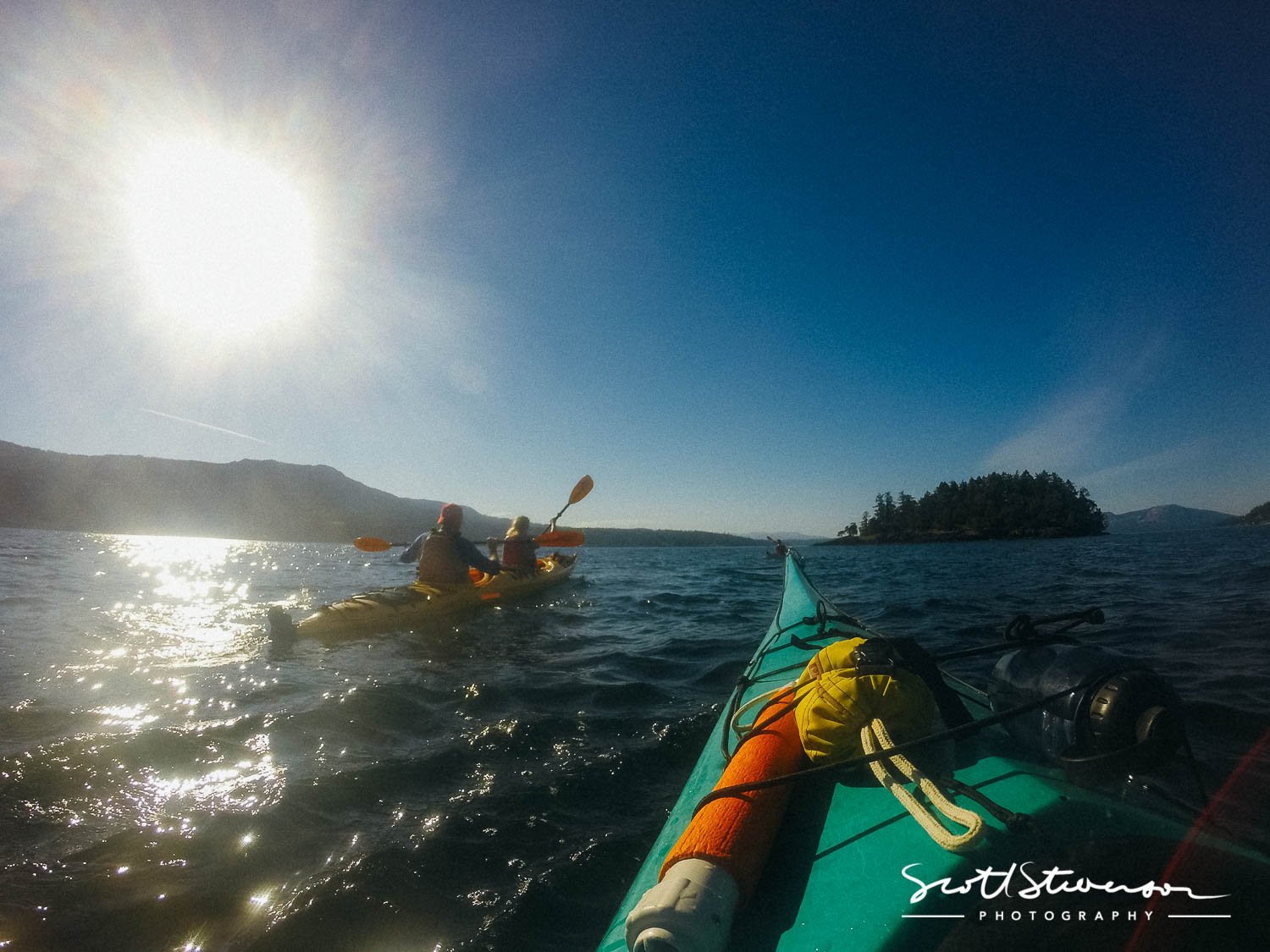 The waters in the inlet are generally quite come but the waves can be difficult to navigate for inexperience paddlers if the wind picks up. As you paddle around you can see various species of birds but also may encounter harbour seal, sea lions and otters. People have also reported orcas in the inlets as well.
Once we looked around the island we heads south towards Goland Todd Park and Bouchard Gardens. In the summer time on the weekends Bouchard Gardens has fireworks on the weekends. Its busy but its really fun to paddle out in a kayak and watch the fireworks at sunset.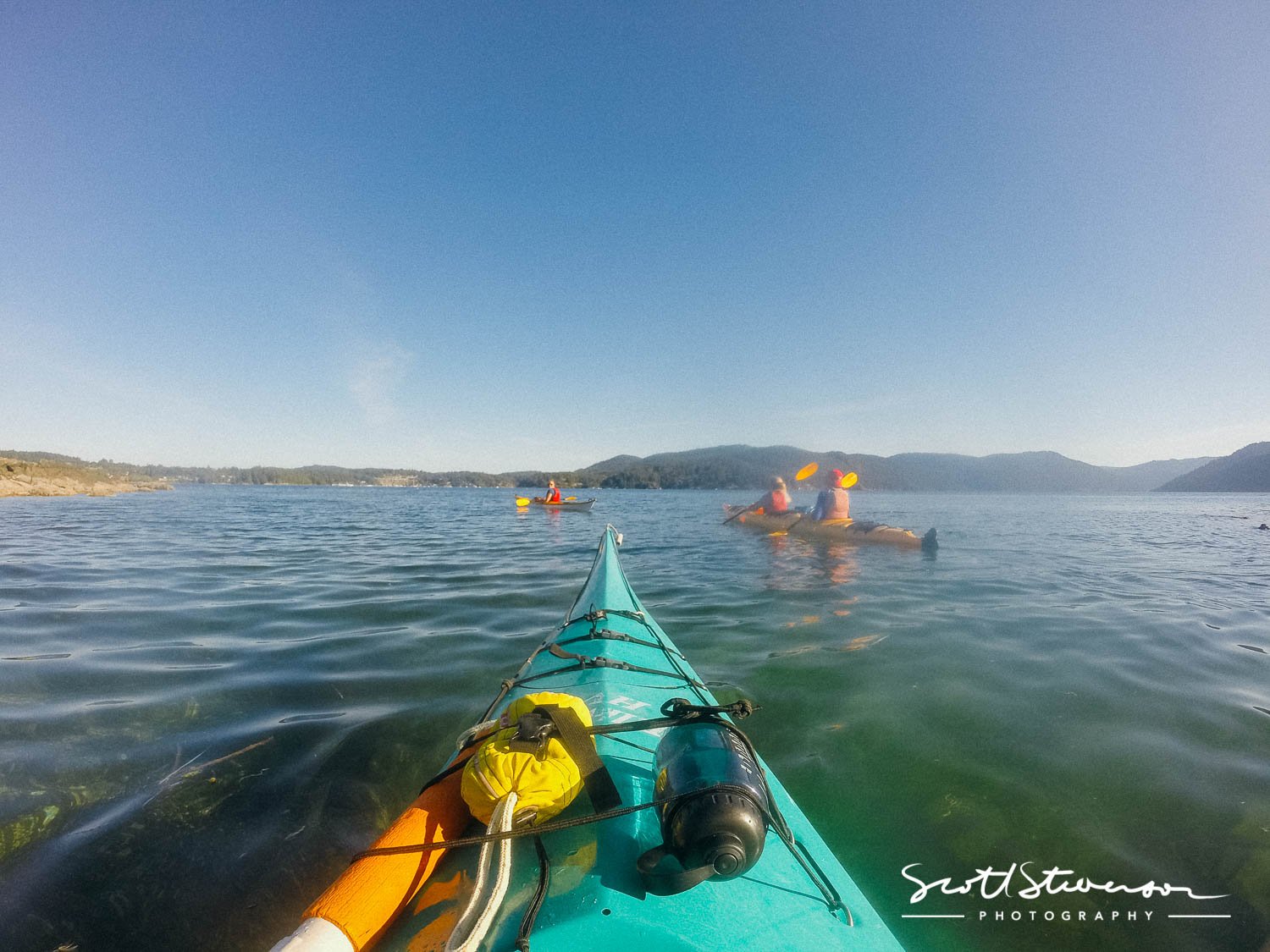 All in total we sent about six hours on the water just paddling around various parts of the inlet. It was beautiful clam relaxing day.
The images are from a GoPro, I didn't take my SLR because I was worried that if I fell in the water I'd loose my gear. I only mention this because I have fallen in before.
Have a great weekend everyone and I hope you get out for an adventure or two.
Scott
For more stories and images - http://www.scottstevensonphotography.ca/