Perfecting my Internal Kick in the Free Karate System
Hello friends of Steemit, this time I bring you a picture, where I am training in the Karate gym, as you can see, I am there in the blue belt and practiced the internal kick. I practiced it many times so that it would turn out excellent, where my teacher congratulated me for my achievements.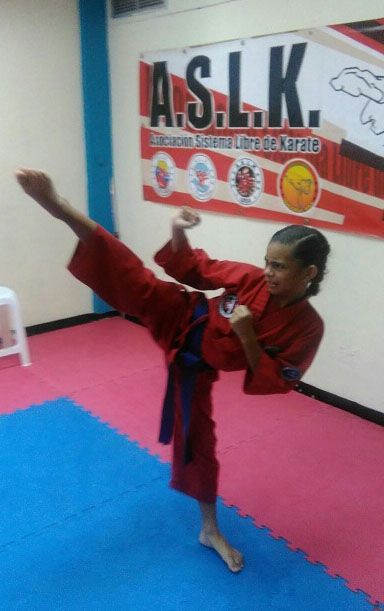 I hope you like this picture dear friends.
The Image Credit: I personally.
Location: Colinas del Neveri, Barcelona, Anzoategui State.
Country: Venezuela.
Camera: Samsung mini S4.
These are the daily topics.
Monday: #foodphotography and #animalphotography
Tuesday: #landscapephotography and #cityscapephotography
Wednesday: #architecturalphotography and #vehiclephotography
Thursday: #macrophotography and #colourfulphotography
Friday: #streetphotography and #portraitphotography
Saturday: #sportsphotography and #smartphonephotography
Sunday: #goldenhourphotography and #longexposurephotography